If you're reading this, chances are you've already discovered the many benefits and unexpected delights of house-sitting… If you're a home-owner, you'll know how great it feels to leave your home and pets in the hands of someone you can trust. For house-sitters, it's a wonderful way to discover new places, make life-long connections with people from all around the globe – and live out your love for pets, of course!
House-sitting is a fast-growing trend, meeting the public's growing aspirations to travel differently. The focus is on sharing and human contact, but of course, entrusting your home to people you don't know is no easy matter!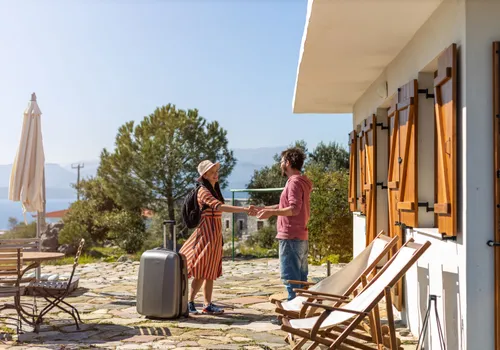 How to be sure you choose the right people?
"Will people feel at home when they get here? Will they look after things properly? Will they really care for the pets?"
Don't worry if you're asking questions like this! It's normal to be a little apprehensive when leaving your house, pets and plants in the care of someone else.
This is why we'd like to put home-owner's minds at ease, by giving three basic rules to follow when engaging in a house-sitting arrangement. They'll help you make the right choice of house-sitter for your home and pets.
Rule 1: Be detailed and precise when preparing to list your home
What do you expect from a house-sitter? Of course, you want someone you trust to take care of home, garden and pets. But when listing your home on Nomador, it's important to go into detail.
For example, if you're a dog owner, mention the breed, describe daily routines. Be clear on what your home has to offer, and what it's like living there. Give helpful tips and advice to prospective house-sitters: which places close by might they enjoy visiting?
The more details you give about your home, the more those who respond will be suited to it. Prospective house-sitters will answer your advert because they like the feel of your home - just so long as you told them about it!
Click here for a detailed list of information to incentivise house-sitters to respond. Read the information carefully, then go to the online questionnaire and reply in as much detail as you feel is right. It doesn't get easier than that!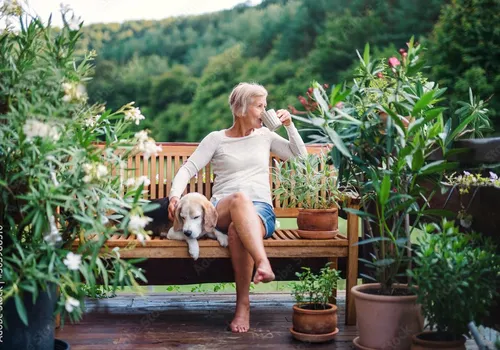 Rule 2: Take time to examine applications in depth
Once your listing is online, log on regularly to check applications as they come in. A prompt response is a real confidence booster to both sides. Here a few things to keep in mind as you review applications:
Look carefully at how candidates introduce themselves. Consult their Profile. We suggest you visit this page, which explains how a Nomador Trust Profile is constructed.
Some recent members of the Nomador community may not be familiar with the website. Please be understanding. Help a prospective house-sitter by suggesting they add more to their profile.
Take time when first making contact. Don't exchange personal details too soon - this is only the first stage!
When you're ready, move onto the internal mail system to make more direct contact. You and your prospective house-sitters are protected by aliases, which makes it easier to explore each others' motivations - no one is committed yet.
What if I receive too many applications?
Make a short list of the best ones. Here are some helpful hints for selecting:
Their motivations:
Candidates will generally tell you why they are applying. Pay attention to this: it's a good way to get into discussion.

If someone doesn't go into details about why they want to house-sit, don't hesitate to ask them. Try something like: "Hello, thanks for your proposal. Can you tell me why you would like to home-sit, and why our home appeals to you? Are there any questions you would like to ask us about it?"
Generally, an approach like this is appreciated and will lead to further discussion.
Experience & references
Experience and references should be shown in the candidate's initial contact message, or in profile details.

Do you want someone to look after animals? If so, have they already looked after dogs, cats, horses? Do applicants have experience of a garden? How much time will it need? If candidates say they're experienced, check they have endorsements from other Nomador members.
If the candidate has no references on the Nomador website, ask them if they have other references. Many house-sitters are happy to respond with endorsements from home-owners that were given after previous house-sitting experiences.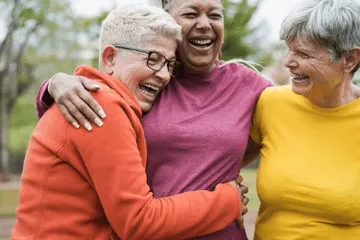 Remember: everyone has to start somewhere! Don't be hard on applicants if they're new to the website. International house-sitting is a constant area of growth: some people are just coming to it; others are experienced. Veterans might have built up magnificent profiles, like jobseekers who write up fine CVs or resumes.
On the other hand, newcomers may be unfamiliar with how a house-sitting website works, while some are so uncertain they don't dare upload photos or identity documents. Encourage them to do so.
The important thing is to stimulate honest exchange of views and feelings.
Remember: first-time house-sitters can do as good a job as experienced ones! The important thing is to stimulate honest exchange of views and feelings. If candidates feel confident enough to ask you questions, this gives you useful information about why they're motivated. It's immediately obvious whether they are pet lovers. If their only incentive is travelling long distances, you'll soon realise that these people are not the right ones to give your home all the attention you want
Rule 3: Ask the right questions
Stimulating spontaneous discussion is key. But having a list of questions ensures important things are not overlooked.
What's your ideal house-sitting scenario? Is your home an easy-going one? Or do you have a place for everything, and everything in its place? That will help you choose the right home sitter.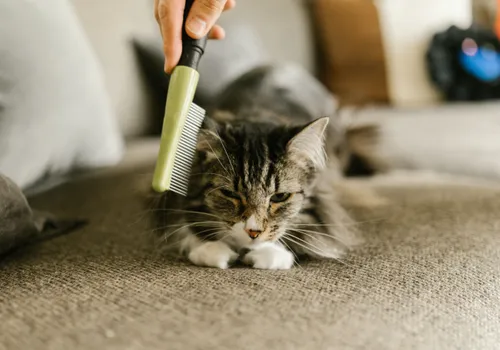 And for house-sitters: Is there a big garden? Does your house-sitters need green thumb? Is there equipment needing special care (e.g. burglar alarm, swimming pool maintenance)? Is your dog a handful? Does he pull on the lead? Is your cat timid? Does he need to come indoors every night? Does the horse in the field only need keeping an eye on? Or more expert attention?
Click here for a list of questions that will help engage discussion.
Ready to come to an agreement?
Then confirm it on the website. That's an important step, because it closes down the listing to further applications. And once the home-sitting is done, home-owners and house-sitters can put their assessment of how things went on line.
All that's left now is to agree a date and time to arrive. Get the house ready. Make sure there's a warm welcome. Hand over instructions on arrival. A Nomador instruction manual is available: it's called the Home-Book. There's also a Nomador model contract, which can be helpful for both parties to sign.
Publish your first listing!
Find someone you can trust to look after your home and pets.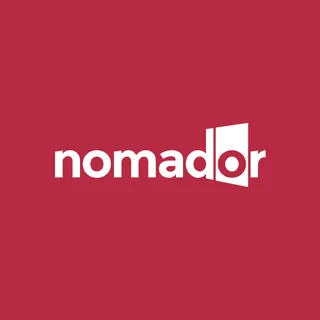 Nomador
Nomador is an international home-sitting platform. The nomador community puts people in touch with home-sitters and home-owners they can trust. It is dedicated to people who need to find a solution to leave with peace of mind by entrusting their house (for family holidays, trips abroad or business travels), and people who travel through the world in exchange for lodging (watching over a home).