Back
Isabelle I. Subscriber
Discover Isabelle I.'s profile, house-sitter from Tours (Centre-Val de Loire, France)
Isabelle I.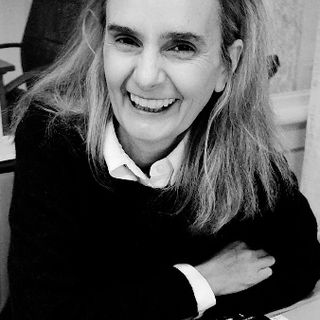 Trust Profile
8
Email address checked
ID card
Other proof of domicile
Bank details checked
ID
My age:

56 years

My occupation:

Conseillère immobilier

My town:

Tours

,

Centre-Val de Loire,

France
Travel companion(s)
Mathis, 18 years, Lycéen, Child
House-sits already booked
From 04/06/2023 to 07/06/2023
More information
Bonjour,

Passionnée par les animaux à quatre pâtes et ayant une réelle notion de service, je serais ravie de pouvoir contribuer au bonheur de vos petits compagnons...

L'entretien d'un jardin m'apporte également beaucoup de plaisir.

Bien évidemment mon compagnon de voyage, enregistré dans mon dossier, n'est susceptible de m'accompagner que durant certaines vacances scolaires. Il ne sera donc pas présent durant toutes mes futures interventions chez vous.

Je suis à votre disposition lors de vos déplacements.

Isabelle
Endorsements
By CORINNE ET JEAN PIERRE B., on 06/18/2022
2 eme séjour avec Isabelle, toujours aussi adorable avec notre Babouche et quel bonheur surtout sur un court séjour de revenir et d'avoir sa maison au top.
Nous vous recommandons vivement Isabelle et son fils.
By CORINNE ET JEAN PIERRE B., on 08/30/2021
Nous sommes enchantés d'avoir fait confiance à Isabelle et son fils. En plus d'avoir bien pris soin de notre chat, nous avons récupéré notre maison et notre jardin aussi propres et entretenus que nous les avions laissés.
Encore merci à Isabelle que nous vous recommandons sans hésitation
Corinne et Jean-Pierre
By Joseph L., on 07/26/2021
Très bon contact, Isabelle s'est très bien occupée d'Oslo notre chien. C'était sa première expérience avec Nomador et une expérience parfaitement réussie de notre coté.