Back
sandra S. Subscriber
Discover sandra S.'s profile, from Montreal (Quebec, Canada)
sandra S.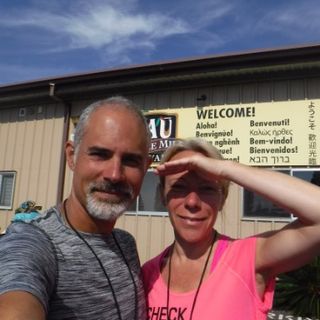 Trust Profile
8
Email address checked
Driving license
Water bill
Bank details checked
ID
My age:

47 years

My occupation:

programmeur informatique

My town:

Montreal

,

Quebec,

Canada
Travel companion(s)
philippe, 46 years, commercial fret, Spouse / Partner
More information
Je suis une analyste programmeur, française, et je vis à Montréal depuis 13 ans.
Je voyage beaucoup, seule ou avec mon partenaire.
Je n'ai pas d'animaux à cause de ces voyages, par contre je prends soin en tant que famille d'accueil, des chats, chiens ou lapins venant de la spca. J'adore les animaux, et aimerais passer plus de temps avec.
Je suis également adepte de l'échange de maison, je tiens à prendre soin du logement des personnes, et inversement :-)
Au plaisir de vous rencontrer et prendre soin de vos petites bêtes !
Endorsements
By Fabrice C., on 08/22/2023
Sandra est venue pendant une semaine dans notre maison à prendre soin des animaux (1 chat et 1 chien) et à arroser les plantes (jardin potager et massifs floraux) avec sa nièce Lou. L'organisation a été simple et appliquée rigoureusement. Nous avons retrouvé la maison propre et rangée : un grand merci à toutes les deux.
C'est presque frustrant de ne pas pouvoir avoir plus d'échange avec des personnes à qui l'on confie sa maison mais c'est le principe! Nous avons pu dîner ensemble le vendredi soir afin de se connaitre un peu et pour présenter la maison.
C'était ma première expérience avec nomador et elle est positive ! Merci
By Katrina C., on 07/04/2023
Sandra and Philippe were perfect houseguests and cat-sitters for our condo in the city. They communicated as needed, cared for the cats, collected the mail, watered a couple plants, and left our place clean and tidy for our return. They even took our most adventurous cat outside on a leash every day to explore a bit. This was not necessary, but I'm sure the cat loved it! :)
I would welcome Sandra and Philippe back any time.
By dominique B., on 09/01/2022
Je remercie Sandra et Lou d'être venues passer ces 3 jours à la maison; J'ai retrouvé mes chats sereins comme si je ne les avais pas quittés; la maison était impeccable, les plantes bien arrosées ; j'aurais grand plaisir à les recevoir à nouveau si l'occasion se présente.
By Monique C., on 08/10/2021
Nous avons accueilli Sandra accompagnée de Lou et Tom (neveu et nièce) pour une escale de 2 nuits. Ils ont pu découvrir la région et nous avons partagé de bons moments ensemble. Ils sont tous 3 adorables et ce fut un réel bonheur...
A renouveler avec plaisir....
famille Cumin