Back
Liz M. Subscriber
Discover Liz M.'s profile, house-sitter from Oakland (California, United States)
Liz M.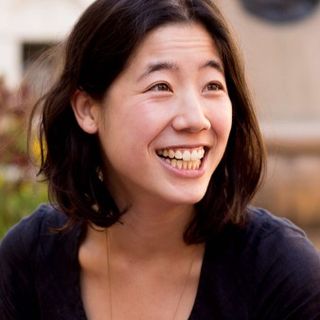 Trust Profile
3
Email address checked
ID card
Proof of domicile not yet sent
Bank details checked
ID
My age:

35 years

My occupation:

Graduate Student

My town:

Oakland

,

California,

United States
House-sits already booked
From 28/10/2023 to 04/11/2023
Community opinion
No opinion posted for the moment.
More information
About Me
Hello! I'm graduate student studying interior design at Pratt Institute in New York City. Formerly, I was a public radio reporter and producer based in Oakland, CA.
I love to cozy up with a book, or an old film, and and take long walks. I've also lived with medium and large dogs for years, and basically became their second mother -- so I know how to handle your nervous/anxious/aggressive pets! I used to run an online vintage and plant store, so your plants are also safe with me.
Please feel free to check out my Rover (a pet-sitting app) profile:
https://www.rover.com/members/liz-m-great-with-anxious-nervous-dogs
I have traveled extensively and lived abroad before, in Khon Kaen and Chiang Mai, Thailand, as well as Beijing, China. I speak Chinese, Thai, and Spanish. I've been fortunate to be able to travel for work and meet people who are very unique in what they do all around the world: I've gone scuba diving with a man who tended his own underwater seahorse garden, searched for hidden graves on a remote Indonesian island, and spent a year reporting from a San Francisco high school.
Experience
I lived with two dogs for the past two years.
Olive, a medium 40 lb Shepherd mix, had a friendly temperament but high prey drive. On walks, we would usually avoid other dogs so that she wouldn't get leash aggressive and disturb other dog over.
Bubs, a large 60 lb Shepherd mix, was nervous and anxious, and needed a lot of medical attention. He was socially reserved with other animals, but good with humans. He could be jumpy, and sometimes too excitable, but responded well to firm commands and handling. Because he didn't always respond well to other dogs, when dog-walking, I would cross the street or go maintain a safe distance to avoid any disturbances.