Back
Thierry M. Not a subscriber, Ambassador
Discover Thierry M.'s profile, house-sitter from Chūō (Tokyo, Japan)
Thierry M.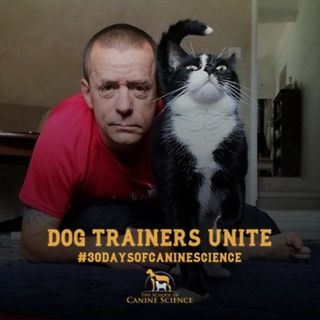 Trust Profile
8
Email address checked
Other ID
Other proof of domicile
Bank details checked
Not a subscriber - Ambassador
ID
My age:

60 years

My occupation:

Certified Family Dog Mediator & Pet Sitter

My town:

Chūō

,

Tokyo,

Japan
Travel companion(s)
Miyuki, 64 years, Certified Japanese Pet Sitter - Certified Family Dog Mediator, Spouse / Partner
Community opinion
9

9

9

9

8

6

6

6

3
Endorsements
By Robyn and David, on 04/03/2019
Thierry sat for our dog and 6 cats (plus three outdoor/garden cats) for 4 weeks in March 2019. This was a repeat sit for Thierry, who alone and with his partner have cared for our menagerie here in Italy and in our previous home in Malaysia.
I can say with all honesty that he is the best pet sitter we've ever had, and we consider ourselves lucky when we are able to mesh our travel schedule with his pet sitting calendar. Our dog, while sweet and smart, has various issues (a bit nervous, some skin problems at the moment) -- nothing phases Thierry. He walked/ran George many hours each day, check him daily for hot spots (and treated those that appeared), trained him to come on command, and generally played with and gave cuddles to George constantly. He and George have developed a bond that is immediately apparent. Thierry loves dogs especially ... but that doesn't mean he doesn't give the same attention to caring for cats. He knows every one of our felines' personalities intimately, and spends lots of time with them.
When Thierry stays with our animals we can leave for our travels absolutely without worry --- he has ferried our pets to the vet and attended to various house issues as needed. Communication with Thierry is great: we get regular updates (with photos of our pets) via his FB page, and private messages. This time, as in the past, we returned home to a peaceful, absolutely content household. The house itself was neat and tidy, and everything was in order.
If it isn't obvious by this point .... we recommend Thierry highly and without reservation.
By Valérie L., on 04/30/2017
Thierry et Miyuki sont revenus garder nos deux chattes Byron et Noosa au mois d'avril pendant deux semaines. Cette deuxième expérience fut toute aussi positive que la première en février. Les chattes sont ravies, nous aussi ! Le fait de nous emmener à la gare et de venir nous y chercher nous a, une fois encore, facilité la tâche.
Merci encore à Miyuki et Thierry ; et à l'année prochaine, nous l'espérons !
By Valérie L., on 04/30/2017
nous avons confié nos chattes et accessoirement notre appartement à Thierry et Miyuki pendant deux semaines. Ils ont été aux petits soins pour Noosa et Byron, sachant prendre le temps et les apprivoiser car elles sont un farouches par rapport aux personnes qu'elles ne connaissent pas. Nous avons pu suivre via internet les progrès de chacun pour aller vers l'autre, les jeux, les repas avec vidéos et photos. Thierry et Miyuki nous ont facilité les départs et arrivées en venant nous chercher et récupérer à la gare, ce qui fut grandement appréciable.
Ils aiment les animaux, cela se voit, cela s'entend et nous sommes donc partis en toute confiance. Nous aurons certainement des projets de vacances l'année prochaine et nous espérons qu'ils seront disponibles pour prendre soins de Noosa et Byron !