Back
Water_n_surf Subscriber
Discover Water_n_surf's profile, from Vancouver (British Columbia, Canada)
Water_n_surf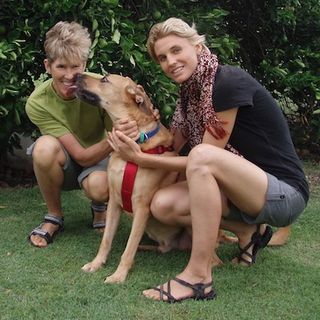 Trust Profile
8
Email address checked
Passport
Electricity bill
Bank details checked
ID
My occupation:

University professor

My town:

Vancouver

,

British Columbia,

Canada
Travel companion(s)
Karen, 72 years, Retired teacher, Spouse / Partner
More information
Responsible professional couple (Canada/Sweden) with excellent references

We are professionals from Canada who travel for extended work assignments. Aly is a PhD-trained aquaculture researcher employed at a Swedish university, and Karen is a retired teacher, and now a part-time lab technician in the same research group. We love pets, but our busy travel schedule keeps us from having any of our own, so housesitting fulfills our desire to share our lives with pets and animals. We also love to meet new people, forming international friendships that go far beyond housesitting.

As homeowners ourselves, we understand what it is to keep up a property and leave it in wonderful condition. We have owned and lived in both urban and rural homes and even a remote off-the-grid acreage (we still own this, near Whistler, Canada). Recently in Australia, we maintained an 1876 historic home and period furnishings. We've done all the upkeep, renovations and repairs. We have taken care of homes and pets in Canada, Norway, Sweden, Spain, Alaska, Australia and New Zealand, so we're comfortable in just about any setting and we're familiar with many of the maintenance and repair issues that may arise.

We love finding a home-away-from-home where we can relax and explore locally while caretaking. Aly is often working on academic writing so she can often work from anywhere. We prefer a quiet evening, cooking a nice meal and sharing the peace of your home with your pets.

We love gardening (Karen, especially, has a green thumb) and will take care of your plants. We can also take care of maintenance problems as they arise. We have experience and expertise in caretaking of all kinds of pets, farm animal care, flower and veggie gardening, carpentry and building maintenance. Our motto is to 'treat it like our own,' so you know you will come home to a clean, well-cared for house and pets that have been lovingly cared for (and in the case of dogs, well-exercised as well because we are keen walkers and joggers).

One year in Norway while housesitting, we finished off a bathroom renovation, landscaped the property and repaired the bicycles and outbuildings. In Sweden, we planted the garden in spring for the returning owners who were pleasantly surprised to come home to a blooming veggie patch. We've harvested, canned and dried fruit for the owners while housesitting in New Zealand and Australia. We've maintained swimming pools and driven tractors. We've raised/cared for chickens, ducks, horses, a donkey, cows, goats, sheep, cats, dogs, fish, birds, and other animals such as toads, frogs, snakes, and hamsters.

We are both energetic, non-smoking, outdoor-loving women who enjoy experiencing new places, not as tourists, but as contributors to a local community. We enjoy local culture and making new friends. We have excellent references, so please just ask for our long list of references.
Endorsements
By barbara K., on 10/17/2019
Karen and Alyssa, are exceptionally experienced and competent in the house and animalssits: It was a great gift for me that they have taken over the housesit
Both are very gracious and reliable, my animals were happy with them and my house and garden was in wonderful order when I came back home,
Karen even bothered to cultivate my garden!.

Thank you very much!
By ilona H., on 09/16/2018
From the first communication via email and skype, during our trip, to the handing over of the house on the last day, communication with Alyssa and Karen was pleasant, smooth and reliable. We have quite a lot of pets, all with their own little quirks, and Karen and Alyssa took to them right away. It was obvious they have a great heart for pets and the dogs clearly missed them when they were gone! It was a relief to have peace of mind while travelling, in the knowledge that the house and pets were in good and dependable hands. They left the house and garden in a great and clean condition. We would not hesitate to highly recommend Alyssa and Karen for house- and petsitting!
By Sara F., on 10/15/2017
Karen and Aly were the perfect house sitters. They looked after our home very well and were very self sufficient. They also mixed well with our neighbours and got involved with everyday life in the village. It was great to have full trust in them and to be away without any concerns. Would highly recommend them and the whole house sitting experience.