Monday, July 11, 2022
-
Owners
HOMEOWNERS: 23 Things to Consider About Your Home, Pets and Neighborhood to Find Your Right Housesitter - Part One
If you're anything like me, you love your home and pets and assume everyone else will too. But it's that assumption that may land you in a tough spot if you choose a housesitter who isn't a good fit for the quirks of your household.
In order to attract the right housesitter, start by looking at your life, pets, home, location, neighborhood and routines as a stranger would. It's not about selling your housesitting assignment, but about honestly disclosing as much as you can, so the right housesitter will be as thrilled as you are to live in your home.
In this two-part series, we'll look at the various things you want to consider about your home: Your personal preferences, your pets' habits, your home's quirks, your neighborhood and location, and a few miscellaneous factors.
Here are important things to discuss with your potential housesitter: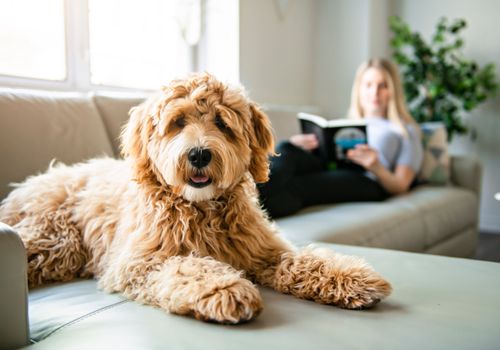 You!
Consider your life and your personal preferences. Be honest about the type of person you are, so you can attract the right person for you!
1. Your Communication Style
How often and by what method do you prefer to be communicated with – both before your trip and during your time away? How quickly do you require a response? Do you want photos of your pets sent while you are away? Look for housesitters who are comfortable with your preferences.
I recently engaged housesitters who were reluctant to use What's App – the free texting/messaging app – but agreed to. Once at the sit, however, they balked and only sporadically checked What's App, and they insisted on communicating with me by email, which I had trouble accessing. While they were diligent housesitters, I wouldn't engage them again, as it made for an uncomfortable time trying to communicate with them.
2. Your "Sweet Spot" Lead Time
How much lead time do you like as you make your travel plans? Are you more of a last-minute person – or a "let's tie this down" months-in-advance person?
If the former, you might consider looking for a housesitter earlier than you would ordinarily solidify travel plans. It takes time to advertise, post and interview. Even if your plans aren't nailed down, you can still commit to a housesitter for approximate dates – as long as you are willing to commit and follow-through with roughly the agreed-upon time frame and number of days.
If you are a long-range planner, you will have a greater pool of available housesitters to choose from. Often, the best housesitters are the busiest and book up weeks – or months – in advance.
If you do engage housesitters several months before your trip, be sure to get a signed agreement and their commitment to replace themselves should something happen in the interim. You, too, should be prepared to help your sitters find alternative accommodations if you need to cancel.
We're all human, and we all have our personal biases – conscious or unconscious. I've seen postings for single women only, for married couples only, for retirees only. While specifying this in a paid employment ad in the U.S. would elicit a fine for employment discrimination, specifying your preference in a housesitting posting helps save applicants time if you aren't going to seriously consider them because of their age, gender or relationship status.
You might post: "We have a busy ranch and have found that it takes two of us to get through the daily chores." Or: "My flat is quite small and can't really accommodate families." Or: "For some reason, my cat is really skittish around men, so I prefer females only." Or: "You'd be housesitting during hurricane season, and it takes two people to put up the storm shutters."
In each of these instances, you're giving a bit of a reason for your requirements in a way that (a) gives an applicant a chance to assess her own abilities and limitations, (b) saves the applicant time from applying for a sitting assignment for which she won't be considered and (c) saves your time from screening unsuitable applicants.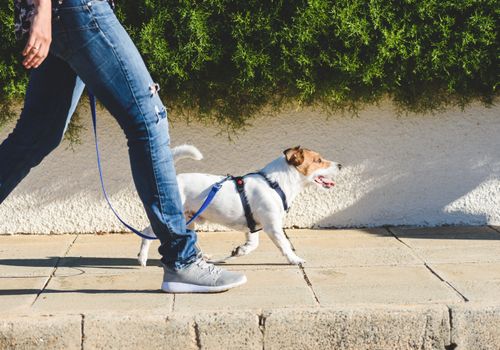 4. Your Need for Continuity
If you travel often, you might prefer a housesitter who is local, or travels to your community regularly.
Not all housesitters want "regular" sitting assignments, as they prefer to explore new areas. On the other hand, others like continuity. For nearly a decade, I've had a recurring housesit in Ajijic, Mexico, for ChaCha, a rescue pit/lab I've cared for since she was a pup. The homeowners love not having to find a new sitter every fall. ChaCha loves when I return. And I feel like I'm coming "home."
5. Your Personal Quirks and Expectations
OK, this is a tough one! We all have personal quirks. Does it drive you crazy if someone sleeps in your bed? …Or doesn't put things back in the fridge in their proper place? Are you a neat-freak, or a bit more earthy? Is your home strictly routined, or more loosy-goosy? It's your home, and you have a right to set boundaries. But don't assume that a housesitter will know those boundaries without prior conversation.
Housesitters are, by and large, a respectful bunch who just want to make you and your pets happy and comfortable. If there are things that will drive you crazy, tell them – ahead of time, before you engage them. Let them decide if this will work for them. If not, they aren't your right housesitter.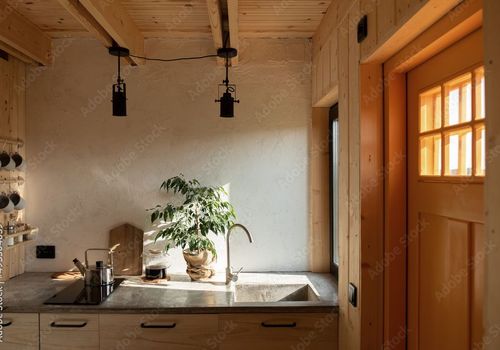 Your pets
Your most pressing concern is engaging a housesitter who will love your pets and continue their routines. So be sure to discuss your pets' individual quirks!
6. Your Pets' Needs and Routines
Be upfront about the type of and number of pets you have, their special needs, medications, feeding times, walking/playing habits, sleeping habits. If your pets sleep with you, let your potential sitters know that. If Fluffy is fed every morning at 6:45 on the dot, tell them. An experienced housesitter will know how comfortable she is folding into your household routines.
7. Your Pets' Peccadillos
Disclose your pets' bad habits – and how you deal with them. If your dog recently attacked a cat, forewarn the potential housesitter. If your cat makes Swiss cheese out of any hand that attempts to rub his belly, forewarn your potential sitter!
Disclose nighttime habits. Does your dog need to be let out in the middle of the night? Does your cat suddenly become a feline Cujo when foxes cross the garden? Do your pets freak out during thunderstorms?
You might think that disclosing these "issues" will discourage housesitters from caring for your pets. It's just the opposite: Forewarned housesitters can be better prepared and more diligent. They'll also appreciate knowing how those behaviors are dealt with so they can be consistent with your care.
I once housesat for a couple in a strictly routined home. The cat was never allowed on the kitchen counters, I was told. Well, the minute they left that cat jumped on the counter meowing for a treat. What a little devil! Since I was prepared for how to discipline him, I was able to let the cat know immediately I wasn't the petsitter to be manipulated! Once he learned – very quickly – that he couldn't get away with anything his "parents" didn't allow, we got along famously!
But had I not been told the counters were verboten, or how to scare him off them, that cat would have pushed on all the "rules" …and the homeowners would have returned to a very naughty boy.
Be reasonable and consistent. Housesitters are there to keep your pets happy and safe, not to make up for what you aren't able to provide. If you walk your dog once every day, don't ask your sitter to walk her three times/day. It's confusing for your pet and not fair to the sitter.
If, on the other hand, you do walk your dog three times/day, then your sitter should agree to maintain that routine.
How much "human time" do your pets need? Does your dog need to be walked every four hours, or is she happy out in the garden all day? By communicating your expectations clearly and ahead of time, you'll have a happier housesitter, happier pets – and a happier homecoming!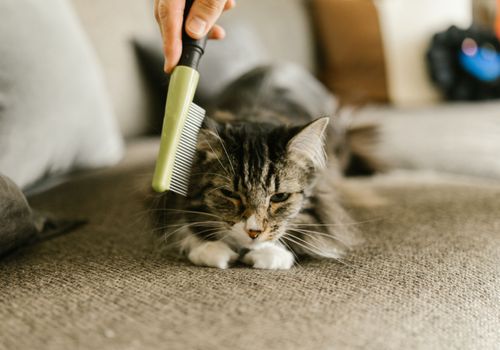 9. Other Responsibilities
Communicate your expectations for other tasks around the house – caring for indoor plants, weeding an outdoor garden, cleaning a pool, mowing the lawn or shoveling the driveway, enabling a security system or electric fence, etc.
Does your home have special requirements for maintaining solar panels, rain cisterns, sensitive sewage systems, vegetarian kitchens, tricky garden watering systems, or other things that your housesitter will be in charge of handling?
Do you have household help that housesitters will oversee? If you have a regular housecleaner, it's wise to keep him or her engaged while your housesitter is there. It keeps the housekeeper employed – and you come home to a house the way you like it cleaned. Be sure to mention this to the potential housesitter beforehand to be sure the housesitter is comfortable "supervising" household help and will keep your routine.
I heard of one housesitting couple who felt the housekeeper and gardeners in the Third World home weren't being paid enough, so they paid them extra! What a mess for the returning homeowner! So, be sure your potential housesitters understand and abide by your rules.
Click here for the second part of this series and more tips on how to find your right housesitter!
Publish your first listing!
Find someone you can trust to look after your home and pets.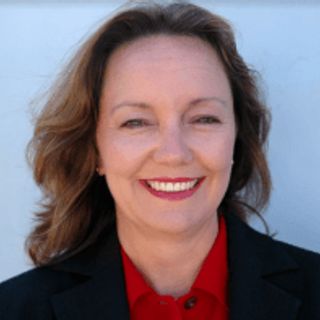 Kelly Hayes-Raitt
Kelly Hayes-Raitt has been housesitting full-time for nearly a decade. She also engages housesitters for some of the homeowners for whom she regularly sits and estimates she's screened more than 100 housesitting applications. She's recently written How to Become a Housesitter: Insider Tips from the HouseSit Diva, available on Amazon.