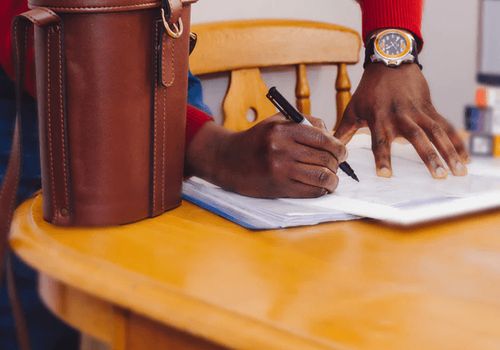 If you are a home owner, house-sitting involves lending your home to a person or persons who will live in and look after it. If you are a house-sitter, you will be looking after someone else's home and property. House-sitting therefore does not as such involve exchange of monies. It cannot be regarded as a letting or sub-letting arrangement. House-sitting gives rise to, and establishes human relationships of indisputably high quality. The spirit of home sitting is one of mutual trust. Notwithstanding this, signing a contract by home owner and house-sitter has its uses. The contract provides a formal framework for the relationship.
The standard contract attached takes its inspiration from the Lending for Use Contract of Articles 1875 and following of the French Civil Code. But the degree to which it is recognized in law varies by country of origin and nationality of the parties. Although Nomador suggests prospective home owners and house-sitters adopt a contract such as this, Nomador disclaims all responsibility or liability in respect of any contract signed between the parties.
Since it is a standard or framework contract, the intending parties to a house-sitting arrangement may use this contract to give written expression to a number of commitments. The contract can thus help avoid ambiguities or misunderstanding. The points covered in the contract must of course have been raised with house-sitters before they arrive to look after the Owner's home.
Home Book, a fundamentally useful document
The Home Book is a document that comprehensively covers the issues liable to arise in connection with house-sitting. But the Home Book is not a contractually binding document. It is a compendium of all the instructions, addresses, items of advice and useful telephone numbers that may make a contribution to looking after the home owner's property during the period of its occupation by house-sitters. The Home Book methodically sets out all the instructions house-sitters require and should follow when caring for the home they occupy. Download further information here.