Cat boarding: operation and rates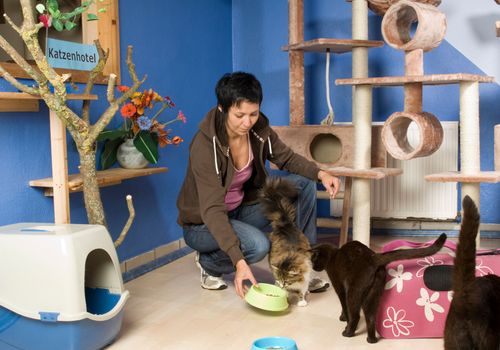 Cat boarding facilities: How do they work?
Even though cats are more independent than dogs, they still don't like being left alone for too long. When you leave for the weekend or go on vacation or a business trip, you can rely on a cat boarding facility to take care of your little furball. However, this solution can be expensive, which is why we offer the equally reliable, but much more economical alternative of house sitting!
What is a cat boarding facility?
A cat boarding facility is a place that cares for your four-legged friend while you're away. It's managed by licensed professionals who love animals. They take care of your beloved for a given period of time, whether for long or short, occasional or regular absences. A feline boarding facility typically offers the following services:
Comfort and Environment: Your cat is comfortably housed and cared for.
Feeding: Your cat is fed healthy, balanced food on a regular schedule, and clean water is always available.
Cleanliness: The facility is kept clean to avoid the spreading of parasites, and its litter box is cleaned each day. The cat's fur is brushed as necessary.
Health: Your cat receives appropriate care to maintain its health (including medication), and a veterinarian is contacted in case of injury and illness.
Security: Your cat is kept in a secure, enclosed area.
Play: Cats are stimulated physically and intellectually through games and toys and receives generous amounts of attention.
The various types of cat boarding
A cat boarding facility offers various levels of care which should be chosen carefully, depending on your cat's personality and habits. For his or her comfort and well-being, you can chose between:
Foster care: A family that takes your cat into their home and integrates it into their family setting.
In-home care from a cat-sitter: A pet-sitter comes to your home for one or two hours a day to take care of your beloved during your absence. The cat stays in its familiar environment and doesn't get stressed by a change of residence.
Boarding facility: A specialized facility keeps your cat in individual cubicles and enclosed spaces so they can play or relax. This is the most traditional model of cat boarding.
How much does it cost to board a cat?
A feline-only boarding facility allows you to have your pet cared for in your absence, but for a fee that's not insignificant. Depending on the length of stay, the geographical location and the range of services requested, the rates will vary from one boarding facility to another. In a foster home, you can count on between €7 and €20 on average per day compared to €8 to €12 in a traditional cat boarding facility. This is a significant cost, not to mention that places are becoming scarce and that you'll need to book well in advance, so you're not out of luck on the day of departure. Waiting lists are often used to cope with this increased demand.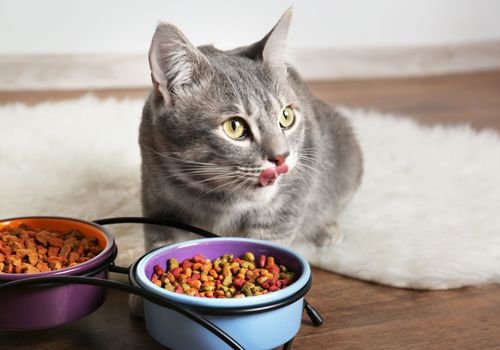 Our tips for choosing a cat boarding facility
Entrusting your faithful companion to strangers is not always easy. Here are a few tips to ensure the quality and reliability of your cat boarding facility:
Meet the person in charge of looking after your cat: Chat with them, describe your cat's personality, talk about your values as a cat owner, etc.
Learn about the services offered: Ask how much time per day the person will spend with your cat, what games and activities they will provide, etc.
Visit the facility: Is it safe and enclosed to accommodate your pet, and is there enough room to relax? You need to feel comfortable.
Consider reserving your spot early: Additionally, don't forget to provide your phone number so that the pension can easily reach you if necessary.
House sitting: an alternative that allows your cat to be cared for at home
With house sitting, you get all the benefits of in-home pet sitting and much more: The cat sitter also looks after your home and maintains it. As such, you reduce the risk of burglary, and you can return to a clean home. Your cat can remain in its usual environment, so it won't be disrupted. In exchange, the pet sitter will stay in your home free of charge for the duration of your trip. With Nomador, you can make contact with house sitters you can trust. We verify all profiles and ads, and you can check the reviews of other members. Use our internal and secure messaging system to chat with each house sitter beforehand and select the one you trust the most. Then leave with peace of mind!
Publish your first listing!
Find someone you can trust to look after your home and pets.