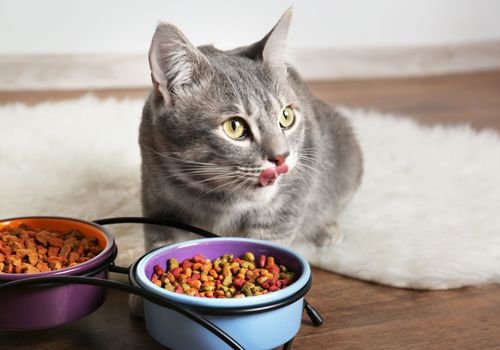 Need someone to take care of your cat? Hire a cat sitter
Need someone to take care of your cat? Rather than opting for the traditional (but expensive) cat boarding solution, why not put your faith in a cat sitter? Cat sitting consists of taking care of your pet for a fee, or free of charge in exchange for accommodations in a house-sitting context.
What does it mean to be a cat sitter or caretaker?
Pet sitting involves taking care of domesticated animals; the people who do this are called pet sitters. There are, however, more specific terms, depending on the animals they're hired to care for. People who wish only to care for cats are simply called cat sitters.
Cat sitting consists of taking a cat into your home or going to the owner's house for daily visits to care for the pet while the owner is away.
Food and water: The cat is fed, and it's given fresh water during each visit to prevent the growth of bacteria.
Litter box cleaning: Cleaning the litter box during each visit is important to ensure the cat's comfort and to keep the home's floors clean.
Cuddling: Cats have physiological needs as well as emotional needs. A cat sitter will be happy to provide them with snuggles and pets.
Games: if the cat is playful, cat sitting also involves entertaining and amusing the cat with the toys on hand.
Looking after cats in the owner's home
Cat sitting may require looking after cats in the owner's home, depending on how long the owner is away. It's more of a permanent care service where the cat sitter stays in the owner's home, and it's ideal for long absences or if you have several cats that require more contact time. This is known as house sitting. Not only will the cat sitter feed and care for your pets, but he or she will also ensure the maintenance and security of your home. This reduces the risk of burglary, and you can return to a clean and well-maintained home. This option is a great alternative to pet boarding. You save on boarding fees, and your cat stays in a familiar environment in which he or she is happy.
Combining cat sitting with house sitting to travel the world
If you're thinking about becoming a cat sitter, you're embarking on an extraordinary adventure. With house sitting, you can travel for less, simply by bartering services. Nomador's cat sitters come to the homes of our members to look after their pets and their property at the same time. It's a great way to travel the world without paying for accommodations. You remain in control of your schedule, so long as you fulfill your cat sitting and house sitting obligations. Discover new cultures, meet new people and connect with the homeowners you're helping. Because of you, they can leave with peace of mind. Thanks to you, they'll receive photos and news of their cat on a regular basis, and you'll be keeping their home safe.
At Nomador, your cat's safety is our top priority. We select and thoroughly check the profiles of our pet sitters with the utmost care. Each application is screened, posts are regularly reviewed by our moderators, and we only work with passionate, trustworthy cat sitters. Our secure internal messaging service allows you to chat with other members and take the time to get to know them. Ask them any questions that are important to you with no commitment. You're free at any time to choose the cat sitter you'd prefer to take care of your little furball. After all, what's at stake is their well-being! The Nomador community offers references, opinions and reviews, giving you all the information you need to evaluate the suitability of a cat sitter's profile to your needs.
Publish your first listing!
Find someone you can trust to look after your home and pets.