Back
Rubina D. Not a subscriber
Discover Rubina D.'s profile, from Cork (County Cork, Ireland)
Rubina D.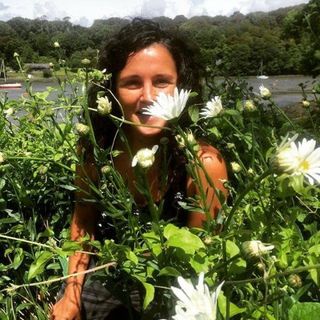 Trust Profile
6
Email address checked
ID card
Proof of domicile not yet sent
Bank details checked
ID
My age:

42 years

My occupation:

Therapist

My town:

Cork

,

County Cork,

Ireland
Favorite destinations
Africa
Asia
Australia
Belgium
Canada
Switzerland
Germany
Spain
Europe
France
United Kingdom
Italy
Morocco
North America
New Zealand
Oceania
South America
United States
Favourite pets and animals
Birds
Cats
Dogs
Exotic pets
Farm animals
Fish
Horses
Reptiles
Rodents
Other
I know how to take care of a garden
Endorsements
On 02/20/2020
1 person does not recommend this member
By Sacha P., on 08/23/2019
Rubina took care of our house and 2 cats during 4 weeks.
The cats were well taken care of, we found the house clean and tidy and Rubina was always helpful when we needed her to look for something for us in the house. She regularly sent us pictures and was very independent. I hope we'll have the luck to have her take care of our house and pets again
By Sandrina V., on 06/16/2019
Ruby est une grande sportive qui est arrivée jusqu'à chez nous en vélo depuis son pays d'origine l'Irlande. ! Nous lui avons confié notre maison et notre petit chiot pendant une semaine et tout s'est bien passé. Ruby est calme, agréable et charmante.