Back
Katia C. Subscriber
Discover Katia C.'s profile, from Chens-sur-Léman (Auvergne-Rhône-Alpes, France)
Katia C.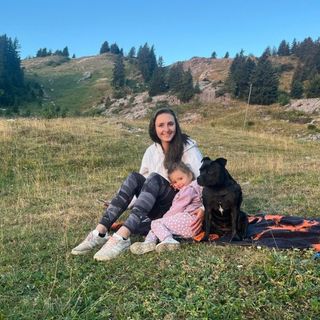 Trust Profile
8
Email address checked
Other ID
Other proof of domicile
Bank details checked
Premium Subscriber
ID
My age:

29 years

My occupation:

Secrétaire médicale

My town:

Chens-sur-Léman

,

Auvergne-Rhône-Alpes,

France
Travel companion(s)
Celia, 3 years, Enfant, Child
Community opinion
No opinion posted for the moment.
More information
Bonjour!!
Nouvelle sur cette application, je suis maman d'une petite fille de 3 ans et demi.
J'ai franchi le pas de m'inscrire pour pouvoir découvrir d'autres régions, ou d'autres pays et à moindre coût.
J'ai eu plusieurs animaux depuis des années, un cheval car je faisais beaucoup d'équitation, un chat des poules des cochons d'inde et maintenant un hamster et un chien ????
Nous aimons énormément les animaux et s'en occuper, nous ne pourrions pas vivre sans ????
Nous espérons pouvoir faire de belles rencontres et de beaux moment de partage durant nos séjours.
Aussi, nous partons régulièrement en famille avec ma sœur mon beau frère et les enfants pour pouvoir partager tout ça ensemble.
À très bientôt sur Nomador ????????