Back
Jennifer L. Not a subscriber
Discover Jennifer L.'s profile, house-sitter from Les Abymes (Grande-Terre, Guadeloupe)
Jennifer L.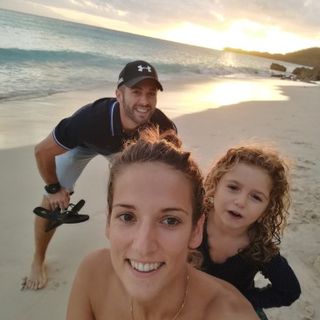 Trust Profile
6
Email address checked
ID card
Proof of domicile not yet sent
Bank details checked
ID
My age:

32 years

My occupation:

Interface Langue des Signes Française

My town:

Les Abymes

,

Grande-Terre,

Guadeloupe
Travel companion(s)
Mickaël, 35 years, Gendarme, Spouse / Partner
Louane, 9 years, Child
Favorite destinations
Canada
Spain
France
Italy
New Zealand
South America
United States
Favourite pets and animals
Birds
Cats
Dogs
Farm animals
Fish
Rodents
Other
I know how to take care of a garden
Endorsements
By Bertille, on 07/19/2019
Je recommande à 100%% cette charmante famille.! Jennifer est adorable, très réactive, toujours à l'écoute, pleine d'adorables attentions et sait parfaitement s'adapter aux habitudes de ses hôtes.
J'ai retrouvé une maison impeccable, un jardin et une piscine très bien entretenues, des animaux en bonne santé, détendus et heureux! Vous pourrez partir en vacances en totale confiance, l'esprit tranquille!
By Christine F., on 05/02/2019
Jeune couple très agréable que je recommande tout particulièrement . Mes chattes ont été bien soignées. J'ai retrouvé la maison aussi propre que je l'avais laissée. Les fleurs arrosées ......Et pour ne rien gâcher, ils sont vraiment charmants. La relation a été très fluide comme si on se connaissait depuis longtemps. Aussi un superbe dessin que leur petite fille m'avait laissé sur le frigo. Vraiment vous pouvez faire appel à eux pour partir en toute sécurité.