Back
Véronique B. Not a subscriber
Discover Véronique B.'s profile, from Auvers-Saint-Georges (Île-de-France, France)
Véronique B.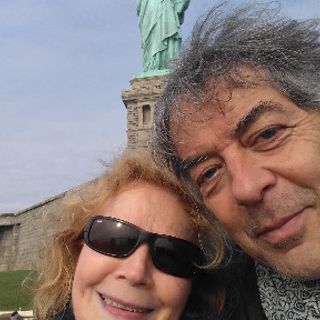 Trust Profile
8
Email address checked
Proof of identity not yet checked
Electricity bill
Bank details checked
ID
My age:

64 years

My occupation:

Artisan créateur

My town:

Auvers-Saint-Georges

,

Île-de-France,

France
Travel companion(s)
Yves, 5 years, DRH, Spouse / Partner
Endorsements
By Bruno C., on 01/12/2021
Un mois de sérénité dans une maison tout confort.. Un endroit magnifique ! Un chat et une tortue adorables (le chien était parti en vacances avec ses maîtres). De nombreuses promenades à faire aux environs. Proche de la ville avec ses commerces mais comme à la campagne car très grand jardin privatif et calme. Voisins très gentils et présents si besoin.
Véronique et Yves sont très accueillants et à l'écoute.
By Patruschka H., on 08/28/2018
Véronique and Yves are very friendly and warm homeowners, who do make you feel immediately at home at their beautiful decorated house, full with wonderfull plants and a lovely garden. Nina the cat is really adorable and it was hard to say goodbye to her. Sidonie the turtle is the most social turtle I have ever seen and loves to be petted. A great location, in 45 minutes by train for 6,40 pp in the middle of Paris and still in a typical lazy green lush french village, near great other cultural and natural tourist sites. Very recommanded. Merci beaucoup Veronique and Yves, à bientôt!