Back
Joanne A. Not a subscriber
Discover Joanne A.'s profile, from Setúbal Municipality (Setubal, Portugal)
Joanne A.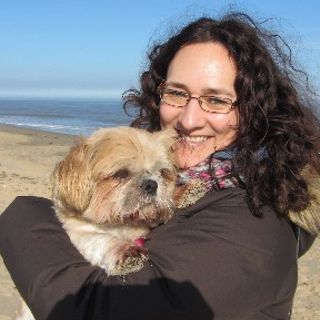 Trust Profile
8
Email address checked
Passport
Driving license
Other proof of domicile
Bank details checked
ID
My age:

48 years

My occupation:

Freelance travel writer & blogger

My town:

Setúbal Municipality

,

Setubal,

Portugal
Languages spoken
English
Spanish
French
Portuguese
Favourite pets and animals
Birds
Cats
Dogs
Fish
Reptiles
Rodents
Other
I know how to take care of a garden
Endorsements
By Elisabeth D., on 01/10/2020
Merci Joanne d'avoir gardé notre maison et notre chat pendant notre absence. Même si Helia n'a pas été facile tous les jours, nous l'avons retrouvée joueuse dans une maison bien tenue, ce qui était très appréciable en rentrant de vacances.
Joanne nous a régulièrement donné des nouvelles du chat, de la maison et nous avons pu profiter pleinement de nos vacances.
Nous recommandons Joanne sans hésiter !

On ne peut renseigner que 3 badges mais Joanne était aussi particulièrement autonome, sensible au rangement et a su s'occuper de notre potager d'hiver !
By Aurore C., on 07/16/2019
Jo a été une catsitter parfaite :) J'ai pu profiter de mes vacances en toute confiance, l'esprit tranquille, car je savais que mon chat était vraiment entre de bonnes mains. Elle a été d'une grande gentillesse avec lui chat, et s'en est occupée avec beaucoup de douceur. Tout au long de mon absence, Jo me donnait régulièrement des nouvelles, ce qui est vraiment appréciable. Elle est, de surcroît, une jeune femme super sympathique, très respectueuse, et vraiment intéressante: durant nos deux journées de cohabitation, nous avons eu des conversations aussi drôles qu'enrichissantes, et ça a véritablement été un plaisir de la rencontrer. Elle a laissé l'appartement en parfait état. Pour toutes ces raisons, je ne peux que recommander Jo à 100%% et sans aucune réserve.