Back
Fara G. Not a subscriber
Discover Fara G.'s profile, house-sitter from Portland (Oregon, United States)
Fara G.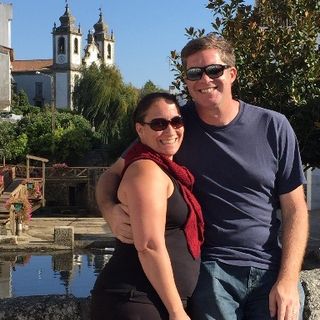 Trust Profile
8
Email address checked
ID card
Insurance certificate
Bank details checked
ID
My age:

47 years

My occupation:

Project Manager

My town:

Portland

,

Oregon,

United States
Travel companion(s)
Robert , 49 years, Engineer, Spouse / Partner
Endorsements
By Monique G., on 05/04/2019
Deuxième expérience vraiment agréable, je suis en confiance quand ils sont dans ma maison, et mes chats sont très heureux. Belle amitié et de beaux partages. Je suis heureuSe d'avoir fait leur connaissance, ils sont vraiment très intéressants.
By Monique G., on 08/28/2018
Merci à Bob et Fara pour leur séjour à la maison, j étais tranquille de les savoir dans ma maison et auprès de mes chats.
By Roelie, on 07/22/2018
Fara and her husband made it possible for me to have a great time without worries about my house and animal. They took good care of everything and I hope they will be able to visit me again, just for fun or for an other housesit. Bob is also a great cook who left some delicious food when they left :) .