How to choose the best dog boarding facility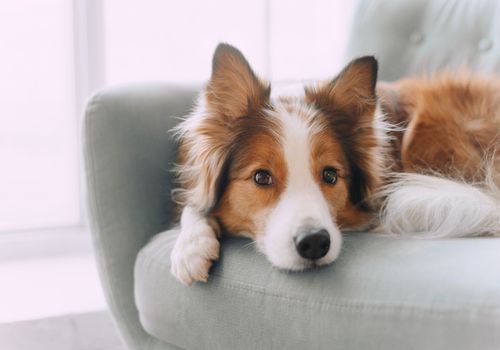 What is a dog boarding facility, and how do I choose one?
Are you unable to take your dog with you on a trip, vacation or other situation where you need to leave home? Dog boarding allows you to leave your pet in good hands in a professional setting. This solution is convenient, but it has the disadvantage requiring a certain budget to care for your four-legged friend. Fortunately, there are alternatives which include house sitting for taking care of one or more dogs while their owner is away!
How a dog boarding facility works
Dog boarding facilities, also known as kennels, allow you to have your dog cared for in your absence by a dedicated service. Dogs are cared for by licensed professionals for a specified period of time to ensure their well-being and safety. A good dog boarding facility offers many services, including:
Custody and care of the dog
Regular walks
Play time with the dog and the provision of toys
Grooming
Administration of medical treatments if necessary
And many other services to keep your dog healthy and happy.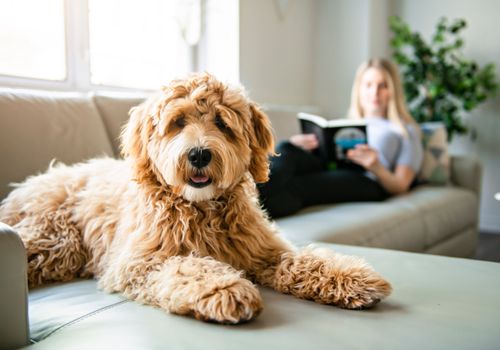 The advantages of boarding facilities
A boarding facility for dogs and cats naturally allows you to have your pet cared for (whether it's for a day or a few weeks), but its appeal doesn't end there. It's a closed and secure facility, offering readily available medical care for pets. Whether you're traveling abroad, away on business, dealing with an emergency or in the hospital, your pet won't suffer in your absence if they're in a dog kennel. Moreover, depending on your dog's personality, he or she can enjoy the company of other animals or rest comfortably in an individual enclosure. Professionals at dog boarding facilities maintain a specific daily routine regarding food, walks and playtime.
Five criteria for choosing your dog boarding facility
Entrusting your dog to strangers can be a little stressful, and it's not a decision that should be taken lightly. Before choosing a dog boarding facility, take time to learn about the facility beforehand. Base your research on the following criteria to find the best dog boarding facilities:
The premises: Are the premises large enough to accommodate your furball under optimal conditions? Do they have a special play area and an outdoor area for walks? You should avoid small cages as much as possible, so your dog doesn't feel cramped.
Services: Are walks provided? Will the dogs be able to play with each other? When and how are meals arranged? These services attest to the quality of the boarding facility.
The staff: Are the kennel staff friendly and helpful? Is there enough staff to adequately handle the number of dogs being cared for? You need to be confident so your dog can be, too.
Cleanliness: The cleanliness of your dog boarding facility is paramount. The facility must be clean as well as the dogs that are staying there. You don't want to leave your pet in a boarding facility that isn't properly cleaned, as they could pick up ticks and fleas!
The price: Price is obviously an important factor in choosing a dog boarding facility, since costs can quickly add up for reputable establishments.
Dog boarding facilities: the disadvantage of their cost
The cost of dog boarding is unfortunately quite high and is therefore not a viable solution for all households. On average, you can count on €10 - €20 per day for a traditional kennel. Prices increase in proportion to the quality of services and pet care. It's also important to think about reserving a spot early, as demand is high. Generally, you'll need to reserve your spot or be put on a waiting list, which doesn't guarantee that your pooch will have a spot in the boarding facility the day you leave. So in terms of planning and budget, it's an investment in both time and money.
House sitting, an economical and reliable alternative to pet boarding
The way house sitting works is simple: a dog sitter comes to your home to take care of your dog as well as your property while you're away. He or she takes care of your pet, maintains your home and yard and secures your property to prevent burglaries. It's best to have your dog cared for without taking them out of their familiar environment, since it's considerably less stressful for them. House sitting is based simply on the concept of exchanging services: in exchange for their services, the pet sitter receives free lodging. You allow him or her to stay in your house or apartment for the duration of your trip. It's a win-win situation!
Reliable house sitters with verified profiles on Nomador
Nomador allows you to take advantage of this great alternative to dog boarding. It's perfect for households with smaller budgets or for owners who want to leave with peace of mind. We connect you with trusted dog sitters. Our moderators check all registered profiles and posted ads. Learn more and leave reviews and recommendations on the house sitters you meet, so you can find the person who best aligns with your values, practices and principles of caring for dogs!
Publish your first listing!
Find someone you can trust to look after your home and pets.