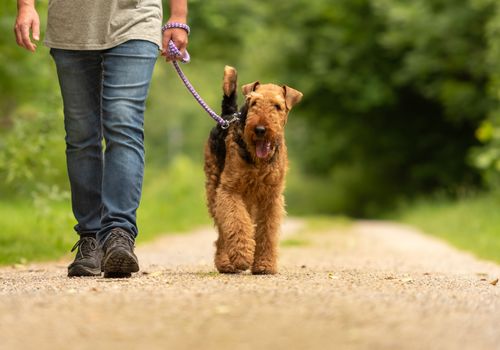 Using a dog sitter: the best dog sitting solution
Join a community of local and international pet sitters on Nomador who care for your dogs in your home while you're away. In return, the dog sitter can **supplement their monthly income **or receive free lodging in exchange for house sitting services. It's a win-win situation which allows the pet sitter to travel on a tight budget and the owner to go away for a weekend or on vacation with peace of mind.
What does a dog sitter do?
A dog sitter cares for dogs while their owners are away. They're generally individuals who need to be away and who don't wish to leave their pets unattended. A third person will come to take care of the pet in its home or simply take it for walks during the owner's short-term absences. Dog sitting consists of taking care of the animal and providing for its needs, including feeding, walking, grooming, playtime and activities, visits to the vet when it's sick, etc.
How to become a dog sitter
No particular training is necessary for becoming a dog sitter. It's an activity that's accessible to all individuals who love dogs and can be patient and attentive to the animal's needs. However, it is recommended that you take out liability insurance, so you can offer your services with peace of mind and be covered for any incidents that arise while caring for the dog. Aside from that, you'll just need to register on platforms like Nomador, and you'll be put in contact with owners who need people to take care of their dog(s) and their homes for a given period of time, whether in France or abroad!
Why use the services of a pet sitter?
For owners who are going away for the weekend or on vacation, hiring a dog sitter offers numerous advantages:
Travel in comfort: Enjoy your vacation in peace knowing your dog is getting the attention he or she needs and that your home is well maintained.
Find a happy dog upon your return: Walking, attention and grooming are all on the agenda while you're away. The dog sitter takes care of your pet in the place where it's most relaxed - your own home.
Enjoy a win-win situation: Thanks to our community of pet-loving house sitters, you no longer need to ask friends or family for help or spend money on boarding.
Become a house sitter and travel for free
If you're thinking of becoming a dog sitter, why not extend your service to house sitting? In addition to taking care of dogs, you simply need to maintain and secure the owner's home during his or her absence and provide cleaning, gardening, mail retrieval, etc. In doing so, you'll have access to thousands of properties, and you can discover the world without paying a penny in terms of lodging. Save tons of money while setting off to experience new cultures and broaden your horizons! Dog sitting and house sitting are both incredible opportunities to be experienced sooner than later! In exchange for your services, you are welcomed as a friend, and you're free to choose how to spend your time outside of your obligations to the owners.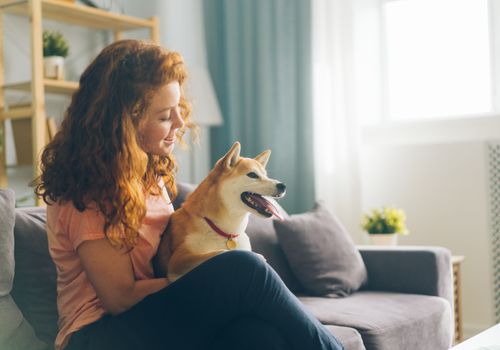 Connect and share with confidence on Nomador
Sometimes it's difficult to step out of your comfort zone and entrust your home and your dog to a third party. It's important to choose the right dog sitter and to take the time to get to know them. Our house sitting platform offers only profiles of verified and reliable dog sitters. Each owner can leave reviews and references. These community reviews are essential to us, as they rely on our members' vigilance to build trust. If you are looking for pet sitting and house sitting services, ours is the perfect solution for your pet's happiness and your home's safety. Connect with people who share your love of dogs, and take advantage of this boarding alternative which allows you to keep your pet happy at home. You can finally travel with peace of mind!