House-sitters, Pet-sitters or Boarding?
Going away? Wondering how to have your pets looked after? But unsure of the best solution?
Don't panic! Every solution has good points and drawbacks. What you need is the right solution for you. And pet owners themselves adopt one solution one time, and another the next.
It all depends on the circumstances!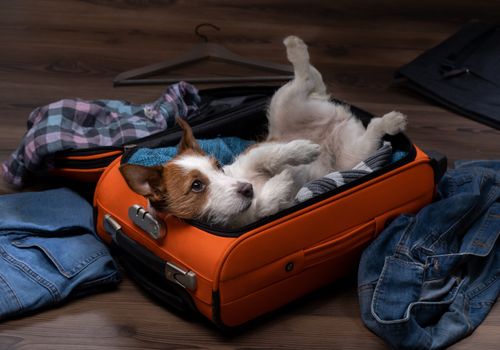 Boarding facilities for dogs and cats
Kennels and catteries specialize in looking after pets in purpose-built premises when their owners are away. These are sometimes criticized. But they can be establishments of the highest quality run by skilled professionals who are real animal lovers.
Benefits of boarding:
You can be sure a close watch is kept over your pet. Individual kennels may give onto small open areas where dogs can breathe fresh air and meet companions. In most good kennels, dogs are let out once or twice a day to run in a special compound
Boarding is a practical solution for repeated and short owner absences.
Drawbacks:
Some pets find it difficult to acclimatize. Cats in particular don't like being moved from their familiar surroundings. Being kept cooped up, especially more than a few days, can be difficult for cats to bear, especially if they are used to roaming free. Some dogs are stressed by being moved to new surroundings and by the barking of other dogs, which they are unaccustomed to.
The cost of boarding (charged by the day) can take a big chunk out of the holiday spending budget.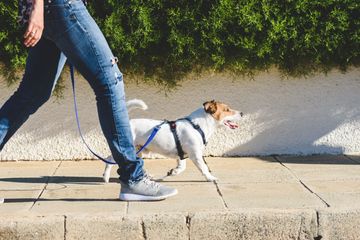 A pet-sitter is someone who will look after dogs or cats in your home, in most cases coming round for short periods only. Often these are young persons who like animals and look after pets for pocket-money. But some people are professional pet-sitters. Pet-sitters will take dogs out walking, drop by to feed the dog or take it for a walk if it is left too long alone (when the owner comes back late from work). Pet-sitters will visit your home and check the cat is well, give it the affection it needs, clean its litter and feed it as and when necessary.
Benefits of pet-sitting :
Practicality, as someone is in the neighborhood to look after your pets when left on their own all day.
Pet-sitting is recommended for cats, who are territorial and don't like being moved out of their normal surroundings.
Drawbacks :
If the owner is away for a few days or more, short daily visits may not be enough. Pets may not like feeling their home is empty.
Pet-sitters are generally paid by the hour or day. Pet-sitters can be costly when you go away on holiday.
Finding house-sitters to look after your pets at home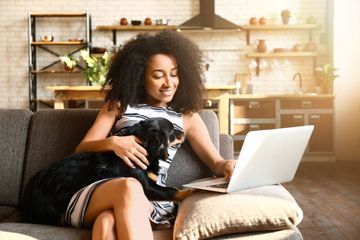 House-sitting ensures your pets regularly looked after in their own home. It's an ideal solution if you want to go on holiday with peace of mind.
House-sitters are people just like you. They look after people's homes as a way of travelling and discovering new places. Travel costs less (no hotels) and house-sitters like being useful. So there are plenty of animal-loving house-sitters to choose from!
Drawbacks of house-sitting :
The decision to have someone to live in your home may not be easy! You have to find the right person or persons, and that means taking time to get to know one another.
The accommodation you provide a house-sitter must be of as high a standard as for a family guest.
One possible snag is inviting pet-sitters to spend the night in your home, before you leave the next day. It's the best option. Like that house-sitters can work through daily routines under supervision. And welcoming people into your home isn't so difficult, especially if you share a meal and strike up a friendship!
Benefits of house-sitting :
You've guessed! House-sitters keep your pets happy. Your four-legged companions stay in the home they are used to. They enjoy lots of company from people who give them the affection they need.
House-sitters also keep watch over your home. Your property is occupied, the risk of break-in is reduced. Many home-owners like to have house-sitters to look after their home when on holiday, to stop it being left empty.
This is a very low cost solution. House-sitters provide their services free of charge as they get accommodation in exchange for their services. The holiday budget for home-owners is that much less!
House sitters can look after other animals too, of course. Not just dogs or cats, but horses in the paddock, chickens in the yard, or birds in cages. Home routines stay unchanged while you're away!
House-sitting with Nomador
Did you know that Nomador's Discovery Option allows you to post an advert for a home-sitter free of charge? And who knows? Find home-sitters to look after your home and pets for no initial outlay at all?
All you need do is provide house-sitters with the same accommodation you would for your friends. In exchange for their services, house-sitters don't ask for more!
Publish your first listing!
Find someone you can trust to look after your home and pets.