Who's looking after the garden when you're on holiday?
For the maintenance of the garden and plants when you're away, consider the home-sitting!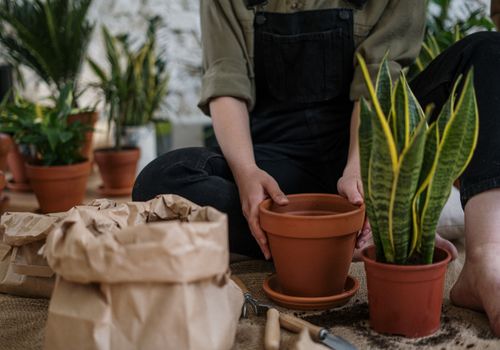 Home-sitters contribute to daily upkeep of plants and gardens.
The pleasure of going on holiday can be spoilt by the thought of what awaits you on return. Drooping pot plants, dried out planters and a lawn that looks like a burnt-out hayfield. It's impossible to hire a gardener when you go away for a few days. And who'll look after the swimming pool?
Home-minders are just the people who can give your property all the basic care it needs, both indoors and out of doors, while you're away.
A house-sitter won't replace a gardener! But all the simple and necessary tasks can be done with loving care. Home-minders stand in for home-owners in all the little things that really matter.
Just put in your ad for a home-minder, the things that need to be done:
A garden in good condition after the holidays
Watering pots, planters and borders
Regular care of indoor plants
Watering shrubs and checking the automatic sprinklers are on
Lawn-mowing in reasonable amounts using the family's mower
Checking the swimming pool
Watering the vegetable patch for a welcome back home present of home-grown fruit and vegetables
Keeping a recently planted hedge well watered
The owner of a home that is properly minded can look forward to a splendidly cared-for garden on return. And visible signs of occupancy are a real deterrent to break-ins while you're away!
Publish your first listing!
Find someone you can trust to look after your home and pets.