Getting Asked Back: Going Above and Beyond in your Housesit
House-sitting is an awesome way make friends and to develop a community around the world. The individuals that seek out house-sitters are often open to creating lasting friendships with house-sitters and are interested in more than just a service. When house-sitters go above and beyond in their house-sits, homeowners are more likely to seek them out again and again in the future. Many house-sitters and homeowners end up creating recurring exchanges and even strong friendships through the process.
To help build your community and network, we've put together some tips to impress your homeowner and to help get you recurring gigs, and long-lasting friendships.
When staying in someone else's home, it is always important to clean up after yourself. Things like doing your dishes, sweeping the floor, and other daily small tasks are customary and expected of house-sitters but going a bit above and beyond that will really make an impression with most homeowners. When a homeowner is returning home, they are already a bit stressed in that they are returning back to their jobs, commitments, routines, and so on, and are expecting to have to do major cleaning on top of it! You can alleviate that stress by helping to get their place back to how they left it. Try washing the bedding and towels you used, vacuuming or mopping the floor, and cleaning the shower. They will certainly appreciate anything that they won't have to do upon return. Taking an extra hour to give their space a good cleaning will help to show how good you take care of their space during their absence.
Send Them Pictures of Their Pets
To most pet owners, their pets are like their children! They are entrusting you, the house-sitter, with the lives of their precious family members and will more than likely be worried about them while they are gone. Help to ease their minds by sending them a snap or video of their furry friend every couple days! They won't be expecting it but it will help them to relax and give them some peace of mind while they are away. This is just one of many things a house sitter can do to help homeowners feel more at ease.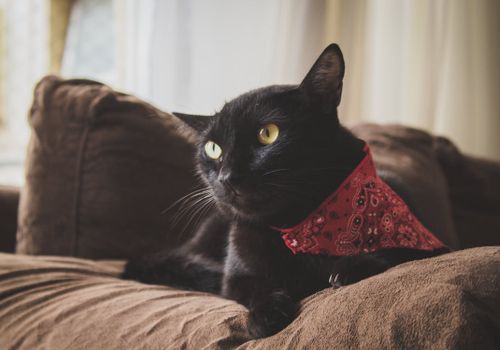 As the old saying goes, treat others as you'd like to be treated. If someone were staying in your house what would you want them to do and not do? Don't throw parties, or eat all of their food or rack up a pay per view bill during your stay.
If you break something, even accidentally, tell the homeowner immediately and offer to compensate them for it. Accidents do happen but taking responsibility for it will ease the awkwardness that can occur after.
A great thing to do when leaving a house-sit is to leave a little treat in the home for the homeowner to return to. A bouquet of fresh flowers, some homemade cookies, a new book to read, little trinkets will put a smile on their face and will show them that you really appreciated and treated their home like your own.
Keep the Lines of Communication Open
Check in with your homeowner often throughout the stay. If you have a question about how the laundry machine works it's better to ask them, than to damage or break their machine trying to figure it out yourself. At the same time, try to not pester them with too many updates or questions. If you're watching a pet, sending them a short update about any activities you and the pet did or some positive stories to show that their furry friend is accepting you while they're gone will do wonders to ease their minds.
Checking in with your homeowner a few days or a week after you leave is always helpful as well. Check if there was anything they wish you had done, and thoughts on their experience as a whole. In the long term, sending an email with holiday or birthday wishes, or a quick check in every couple months or so keeps you in their minds and keeps the communication channels open to them asking you back for another stay!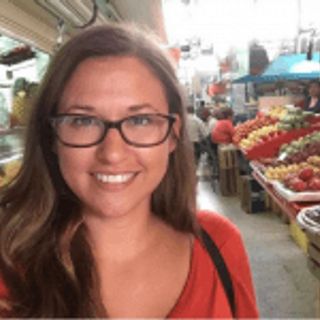 Megan Stetzel
Megan is a girl that shouldn't travel. She's gluten free, falls off motorcyles, gets bit by stray dogs and yet she's still been traveling the world for 3 years and doesn't plan on stopping anytime soon. She's a full time freelancer and digital nomad and chronicles her stories at CoolTravelVibes.com.