"Find house-sitters to look after your home while you're away ", or "Travel the world by looking after houses and pets", here are the two mottos that you'll usually find when Googling the words "House-sitting" or "House-sitters". And yes, these are the main motivations to register on house-sitting websites which is pretty great already, right?
Of course! But at Nomador, we also love to communicate about the unexpected bonuses of house-sitting. Because house-sitting is not all about saving on kennel fees or finding free accommodation … when a home (and pets!) is the core of a new relationship between strangers, it can break down some barriers that you might not have imagined.
So … let's introduce you to Alina's experience. Alina is a new member and one of the ordinary (but very fantastic!) people who form the Nomador community, just like you!
"Our motivations: Discovering fabulous places and extraordinary people."
How did you discover Nomador, and what are your motivations for looking after houses?
Long live Google and the keywords "house sitting"! We come from Mangalia, Romania, and we had never house-sat before. We have had three experiences on Nomador this year and a fourth one will take place in October.
Our motivations? Discovering fabulous places and extraordinary people! Also: we live in a rented apartment in Romania, and the owner is not okay with having pets. I grew up around dogs and cats, and my husband had several dogs and he loved them deeply - especially a boxer who was his best friend when he was a kid. So we loved the idea of caring for pets that need affection and care when their owners are away. We built a Profile on Nomador and started looking for houses to sit in France.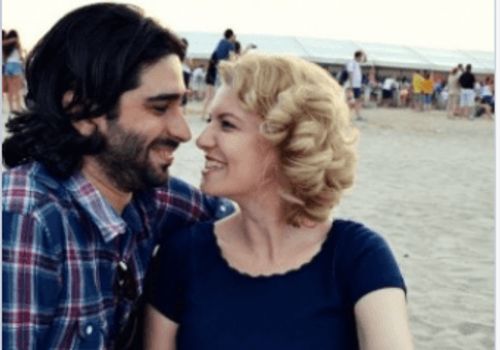 "We try to demolish all prejudices and unveil the kindness and hospitality that characterize our people."
Did you have to apply to many listings before you received an answer?
Applying for house sitting experiences soon became like a drug for us because we knew we would meet interesting people and fascinating places. We did not really have to apply to many listings before we received an answer… but enough to lose hope a bit at first. It may have had something to do with our nationality too. Of course, the fact that we were "newbies" in this field didn't help either. French people find it hard to trust Romanians - this is what we've learned from our discussions with the French owners we met. However, we don't hold it against them. We try to demolish all prejudices and unveil the kindness and hospitality that characterize most Romanians. We consider ourselves the unofficial ambassadors of our beautiful country and we are proud to prove that Romanians are smart (we're so modest!), kind, funny and, most important, trustworthy and reliable people.
"We got to discover wonderful people who had many interesting things to say."
I usually go with my gut when it comes to people and the fact that I am a writer helps me with evaluating a discussion. I can feel in the tone of the text if the person I'm talking to is honest and trustworthy. I usually get the correct vibe but, of course, mistakes can happen. However, until now we had the amazing chance to meet only wonderful people through Nomador. I need to say that the Trust Profile helps us too when deciding if we should apply. We have only house-sat for owners with high trust profiles. And we also tried to build a trustworthy profile.
What were your biggest fears or worries before engaging in a house-sitting agreement, if you had any?
Our safety a bit, because I tend to worry too much. You unavoidably come to think that you are going to meet strangers and stay in their house in a different country than yours.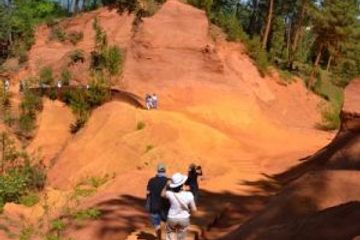 Then the fact that something might happen to the pets during our stay; and that's why we are always extra careful with following all the rules and keeping an eye on their moves. We were a bit anxious because everything was new for us (we found out about house-sitting only a few months before our arrival) and we didn't know exactly what to expect. However, our first house sitting experience was extraordinary.
From the moment we got to meet the owners, everything was okay. We talked about Romania and France, wine and food, cats, traveling, work… we discussed various things, from our trips to our culture and their trips and culture. We got to discover wonderful people who had many interesting things to say.
"Italy would be great too, as well as...well, the rest of the world!"
We love France, so Nomador is like a blessing from the sky for us. Paris and Cote d'Azur are our top destinations, but we want to discover the entire country. Italy would be great too, as well as...well, the rest of the world!
We also selected to house-sit exclusively for owners who went to the trouble to post pictures too. We are not very pretentious, but we prefer homes to apartments. We also select our house sitting experiences depending on the pets. We focus on cats and dogs. We love animals, so it doesn't matter if, for example, it is a rescue dog or a boxer.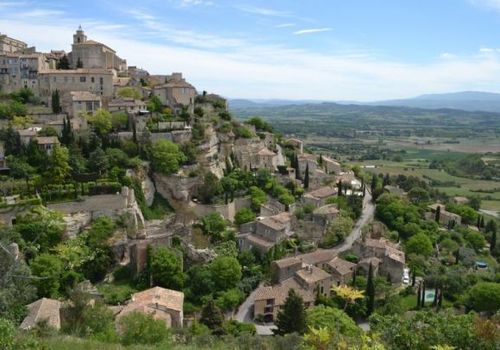 "The connection to pets gets so strong that we really miss them when we leave."
How did you form a connection with the pets?
We cared mostly for cats and, as you know, cats are pretty independent. At first, they ignored us and came in just for food. But after a couple of days, we were friends and affection was very important for both parties. We truly love animals (I am a vegetarian!). The connection gets so strong that we really miss them when we leave (for example, the way a cat came and stood on our laptop to make us play with her, or how a dog woke us up every morning with the sound of its paws on the floor).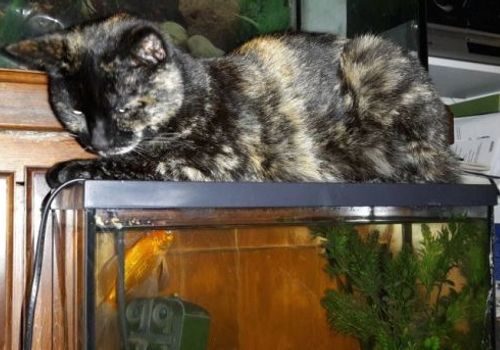 I remember that one of the cats, Bricole, used to sit on an aquarium and tried to catch the fish inside with her paws. And Perle, a sweet dog we cared for, who was a bit blind, would always look in the wrong direction when we called her name. Also one cat, Mici, loved to steal our mouse (she knew that a mouse must be... a mouse!). It's so easy to love an animal, even if it's not yours. We try and send pictures with their pets to the owners, so they can see that we get along more than fine. My husband always creates fun toys for them and plays with them. They come to me for cuddling and affection.
Now that you're becoming a "confirmed" house-sitter Alina, what do you think the three top qualities an excellent house-sitter must possess are?
I would say: adaptability, kindness, seriousness.
Travel is fatal to prejudice, bigotry, and narrow-mindedness - Mark Twain.
Thoughts from Nomador
If you've followed the launch of our community, you know that the inspiration behind Nomador is all around people and to help create international connections that are more about friendship than business. Thanks to the continual progress of the internet, more and more fantastic websites are part of changing the way people travel and meet. Volunteering, couch surfing, youth exchanges, home-swapping, eating at locals' homes, car sharing: we're big supporters of them all!
But our core purpose at Nomador has always been house-sitting, and we're delighted that Nomador can play a little part in the building of international friendships.
Alina's testimony is a wonderful example of the benefits of international house-sitting. Her experience is what we at Nomador aim to create:
Travel in a life enhancing manner, by being if service to other families.
Connect with other like-minded pet, garden, home, and travel loving people globally.
Find your holiday solutions economically, in a high-trust, do-it-yourself environment, built around human values rather than just financial considerations. If you're a home-owner, I hope that this testimony will also help you understand that house-sitters need as much reassurance as you! House-sitters don't pay for their accommodation, but they do pay for travel, and want to be sure they have a friendly home base. TV programs and popular myth often have a one-sided view of house-sitters as taking advantage of free accommodation. A huge pity in my opinion! House-sitters are nothing but ordinary and trustworthy people who love pets and travel … just like you!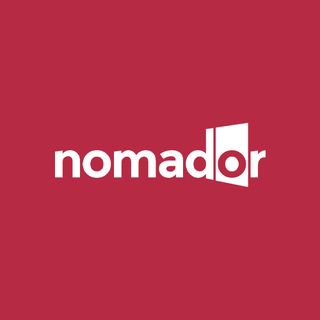 Nomador
Nomador is an international home-sitting platform. The nomador community puts people in touch with home-sitters and home-owners they can trust. It is dedicated to people who need to find a solution to leave with peace of mind by entrusting their house (for family holidays, trips abroad or business travels), and people who travel through the world in exchange for lodging (watching over a home).