Monday, July 11, 2022
-
Owners
Introducing A House-sitter to your Town or City: Making Them Feel at Home
Whether you're preparing to welcome your first house-sitter or your 15th, getting ready for an extended trip abroad while also planning to welcome a house-sitter to your town can be overwhelming. What kind of information do house-sitters require, and how can you make them feel comfortable while you're away?
After completing nine house and pet-sitting assignments in six cities around the world, we came up with this guide for homeowners based on our own experiences. Read on for tips on creating a warm welcome for house-sitters visiting your town.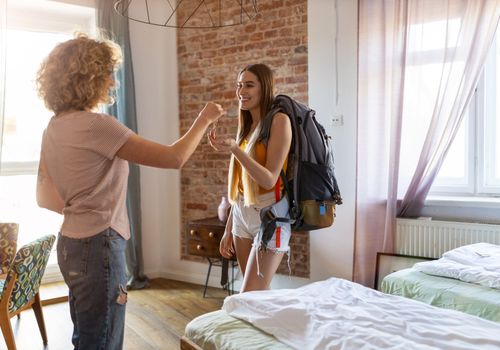 Share Your Personal Favourites
One of the things we love most about house-sitting is the chance to get off the tourist trail and have a more authentic experience, immersing ourselves in the location's day-to-day life just as a resident would. When homeowners share their favourite spots to eat, grab a coffee, shop and relax, it makes the experience that much richer.
Our favourite example of a homeowner tip was a small, hole-in-the-wall charcoal-cooked chicken restaurant in the tiny town of São Brás de Alportel, Portugal. Tucked off the main street, it's unlikely we would have found it without being tipped off by our homeowner hosts, yet we ate some of our very best meals there, sharing tables and conversation with friendly Portuguese families.
Think of the restaurants, bars, and cafés you frequent, and share that info with the house sitter in the Nomador Home-Book, or written on a map, or pinned in a Google map. If one place has a cheap and delicious set menu lunch, and another the best coffee in town, be sure to share! And don't limit it to places to eat: where's the best walking trail in town, which park is best for a picnic, and what's your favourite way to spend a rainy day?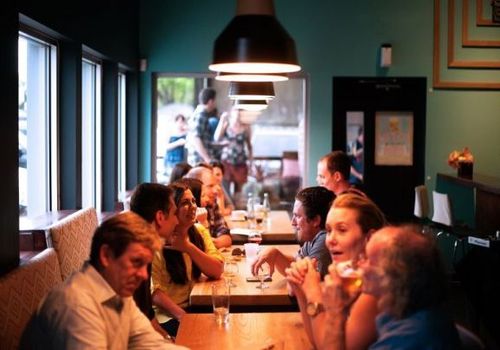 When you're in a foreign country and don't speak the language, using Google to find cinema times, event listings, and things to do can be trickier than expected. Once you find the correct website, automatic browser translations make it possible to muddle through, but actually finding information in a second language can be a struggle.
Help your house sitter by sharing a few event listing, cinema and cultural websites, as well as any online groups that might be helpful during their stay. Similarly, consider picking up a collection of maps and brochures from the tourist information office.
Information we've found helpful in the past includes:
Specialised Facebook groups for the area, such as Expats in Prague or Paris Events.
Names and websites of the local cinemas, so we're able to check online listings.
Event listing websites covering live music, art and gallery shows, sporting events, and seasonal cultural events.
A summary of the popular things to do in your town, and in nearby towns and regions, for the tourist information office.
Information about visitor discount programs, such as City Cards.
Many house-sitters are curious and adventurous, and it will be a welcome surprise if you offer your unique perspective and knowledge as a local.
Consider Making Introductions
As house-sitters, it's great to be introduced to the different people we'll be interacting with throughout our stay, particularly if the assignment is more than a few weeks. While the logistics and appropriateness of this suggestion depends on the size, character and culture of your community, knowing the neighbours' names, having someone to talk to at the dog park, and meeting a few new friends goes a long way in feeling as though we're temporary members of your community.
In Copenhagen, for example, the homeowner introduced me to all of the usual people (and canines) on Megan the dog's walking route, including the security guards who kept an ample supply of dog biscuits for Megan!
During another housesit, the homeowners introduced us to their animals' veterinarian before they left. This personal introduction turned out to be invaluable when Cooper the cat received a nasty scratch, and subsequent infection, on his face.
Consider introducing the house-sitter(s) to your neighbours, friends and emergency contacts, and any key professionals they might interact with throughout their stay.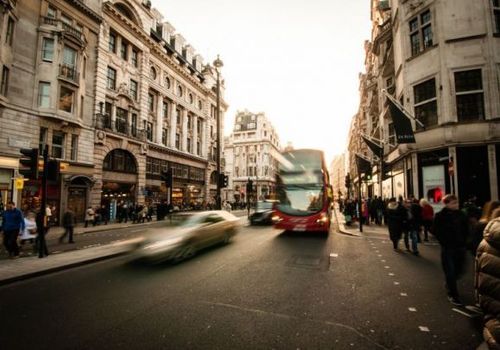 Help Them Fit-In With Everyday Life
Because many housesitting assignments are longer than a typical vacation, chances are your house-sitter will need to complete everyday chores while looking after your home. While that's rarely a problem in one's home country, foreign languages and customs can make everyday tasks more challenging, and your knowledge is invaluable.
Local Customs and Practices: If there are specific customs the house-sitter should know, make time to discuss them before you leave. Things like tipping practices at restaurants and cafés, trading hours and days for shops, and common greetings are welcome information.
Need-to-Know Locations: On a typical housesit, we'll often find ourselves searching for post offices, ATMs and banks, and print and scan shops to complete paperwork. Pointing out these "everyday life" spots on a map is much appreciated, along with any other locals' tips, such as the best companies and services to use for different tasks.
Transportation: Ensure the house-sitter knows how to find public transportation schedules, the names and numbers of stops and routes they'll use, evening and weekend hours, and how to buy tickets (i.e. pay the driver / buy in shops or machines). Similarly, let them know if there are any websites or apps that will make getting around the city easier.
Grocery Stores: If you prefer to purchase meat from one shop, bread from another, and dry goods from a third, tell the house-sitter so they can benefit from your expertise. If you have a loyalty or discount "Club Card" for stores, consider leaving it so the house-sitter can also benefit from the discounts.
Shared values
If you're like most homeowners in the Nomador community, you're here because you share common values with other members: generosity of spirit, curiosity about other cultures, and open mindedness, to name a few. Taking a little extra time to prepare for your house-sitter's stay will truly be appreciated, and will set the tone for a positive experience in your town.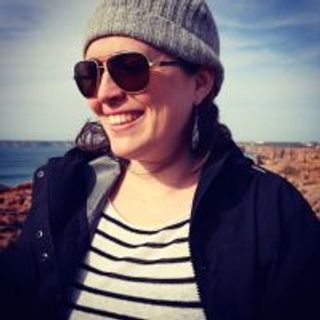 Katie Matthews
As full-time travellers, Katie Matthews and her husband Geoff frequently housesit as a way to gain a deeper interaction with different cultures, meet like-minded people, and spend some time with furry animals. They have been housesitting since 2013, and spend their days spoiling pets, creating travel-themed adult colouring books, and writing on their blog, wandertooth.com