Back
Valerie V. Subscriber
Discover Valerie V.'s profile, house-sitter from Lyon (Auvergne-Rhône-Alpes, France)
Valerie V.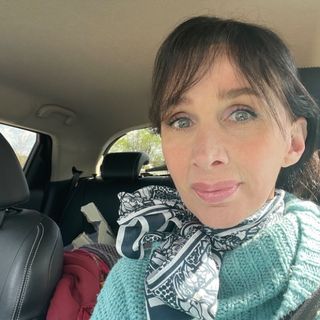 Trust Profile
8
Email address checked
Other ID
Other proof of domicile
Bank details checked
Premium Subscriber
ID
My age:

57 years

My occupation:

Retraitée ( 33 ans en tant qu'hôtesse de l'air chez Lufthansa AG

My town:

Lyon

,

Auvergne-Rhône-Alpes,

France
House-sits already booked
From 10/07/2023 to 20/07/2023
From 28/07/2023 to 19/08/2023
From 17/09/2023 to 03/10/2023
More information
Bonjour à toutes à tous !???? Je vous rejoins où que vous soyez pour prendre soin de vos poilus et plumés chéris et de votre » chez vous «  . J'ai une ???? du temps et, surtout très envie de le faire ???? Après 33 ans passés dans les avions ✈️????????‍✈️vous pouvez me confier vos trésors ???? Je connais très bien les chats , les chiens et les perroquets . J'ai la main ????verte pour vos jardins et vos plantes ????????????
D' une nature poétique???? , plutôt solitaire et un amour ???? démesuré pour les 4 pattes …
je voyage seule et joyeuse????????‍???? . Je trouve toujours des personnes ouvertes , des animaux curieux, je ne crains ni la route ni les maisons isolées ????????????
Pareille à fantômette ( bibliothèque rose) je prends vos missions très au sérieux????️Vous retrouvez vos ????en forme , équilibrés . Vos maisons proprettes ???? Je passe sans faire de bruit .????
Je viens aussi en hiver ????☃️
????
From everywhere you can call me , i ll Jump in the car , on a train or a plane and i ll manage your loved animals and i feel delighted when i meet a Bird .I can take care of green plants and your House ????.
I am a so called «  loner » i like the quietness ????????????????????‍♀️???????? of just being with your furry feathery babies .
As a former flight attendant I am at ease almost everywhere ????. When on " duty " I concentrate on being the best " in charge pet mum " one can be ????????????????????????
????
Ich komme gerne zu Ihnen. Ich spreche Deutsch. Freunde aus Deutschland ????????und aus der Schweiz ????????lasst uns in der schönster Sprache , die der Tierliebe miteinander die Welt bunter machen . ????️Als frühere Flugbegleiterin bin ich sehr flexibel???? und ausdauernd . Tiere kommen an ersten Stelle . Ich sorge für sie so, dass Ihre Zeit ohne Sie wie im Fluge vergeht . Ich laufe sehr gerne . Ich bin stets bemüht , dass es für alle ein wunderschönes Erlebniss ist .
Ich achte auf das , was für Sie wichtig ist . ????. Im Winter komme ich auch gerne .❄️
Es geht bei mir mehr um das Erlebnis als um das Wetter . Ihre Nachbarn werden weder Lärm noch laute Stimmen hören . Ich bin ruhig und liebe es mich den Tieren zu widmen .????
Valérie????
????????????????
Endorsements
By Stéphane C., on 05/21/2023
Merci à Valérie d'avoir pris soin de notre petit D'Axa. Honte à nous, elle a laissé notre maison plus brillante qu'à son arrivée!