Back
Irene C. Not a subscriber
Discover Irene C.'s profile, house-sitter from Naples (Campania, Italy)
Irene C.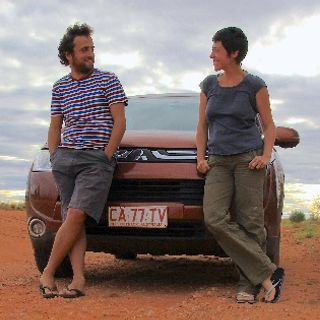 Trust Profile
8
Email address checked
Passport
Driving license
Other ID
Other proof of domicile
Bank details checked
ID
My age:

41 years

My occupation:

Journalist

My town:

Naples

,

Campania,

Italy
Travel companion(s)
Nacho, 41 years, Journalist, Spouse / Partner
Lorenzo, 3 years, Baby!, Child
Languages spoken
German
English
Spanish
French
Portuguese
Favorite destinations
Belgium
Switzerland
Germany
Spain
Europe
France
United Kingdom
Italy
Morocco
Favourite pets and animals
Birds
Cats
Dogs
Farm animals
Fish
Horses
Other
I know how to take care of a garden
Community opinion
4

3

2

2
Endorsements
By UMBRIA V., on 07/13/2019
Irene and Nacho have been house sitting my place for ten months. During this long span of time they have shown to be very relabel, responsible and caring. They have looked after my premises with love and attention. Upon my return to the house, I found the garden in perfect shape and I could enjoy their friendly attitude. During their house sitting we have been constantly in touch and they have always been precise and correct. They have been generous and always very kind and dedicated . Nacho and Irene always found intelligent and creative solutions whenever it was necessary. I wish them all best of luck for theirfuture and I fell being so lucky to have found them via Nomador. Thank you Irene and Nacho.
By Claire L., on 08/12/2018
Grâce à Irene et Nacho, nous avons pu partir 1 mois avec l'esprit tranquille. Ils sont très responsables et pleins de bonne volonté. Concernant les animaux ou les plantes, il faut être assez précis afin de les aider à réaliser au mieux ce à quoi il faut être attentif. Le chalet était tout à fait en ordre lorsqu'ils sont partis, pas de souci!
By DANY R., on 05/16/2018
Irene et Igniacio ont été de parfaits house sitters.
Nos animaux les ont adoptés immediatement.
Ils sont chaleureux, intéressants et autonomes.
Je recommande vivement Irène et Igniacio.
By Gael, on 04/26/2018
Irene and Nacho were the most wonderful house/pet sitters while we were away for almost three weeks. The dogs and cats loved them and were very well cared for in our absence. We not only came home to a clean and tidy house but also to have dinner cooked for us. They are both friendly and relaxed and were great company when we shared the house. We'd highly recommend them to anyone looking for house/pet sitters and would welcome them back to our house at any time.
By Noëlle B., on 04/02/2018
Irène et Nacho ont été de parfaits home-sitters, des personnes adorables, de confiance, et qui aiment vraiment les animaux. Grâce à eux nous avons pu partir sereinement pendant trois semaines et profiter pleinement de notre voyage, sans nous faire de souci pour nos vieux animaux qui demandent une attention particulière. En effet Irène et Nacho se sont très bien occupés de nos deux chiennes et deux chats assez âgés, les câlinant souvent et les soignant quand c'était nécessaire, très attentifs à leur bien-être et à leur santé. Ils nous ont donné des nouvelles très régulièrement, n'hésitant pas à nous demander des indications supplémentaires si besoin. Nous les remercions vivement pour leur implication et leur gentillesse.
Ils ont de plus laissé la maison impeccable, ont tout nettoyé, tout rangé, et nous ont même préparé un délicieux repas à notre retour.
Nous espérons les revoir et les recommandons très chaleureusement!