Community life - Starting From Scratch: how to get house-sits without prior experience!
Hi all, my name's Cat and am currently house-sitting my way through Europe with my new(ish) husband for a year. We left home - Australia - 3 months ago and have 9 months left. Yep, we're travelling for an entire year!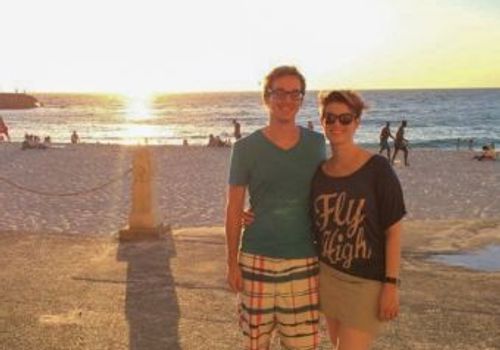 We've now completed two house-sits, are on our third and have another four lined up; we're booked up until February 2016! Not bad right?
We feel pretty lucky to have achieved this and I felt that it would be worth sharing with others what the process is like as 'newbies'. Since most of what I've read about house-sitting is from 'professional house-sitters', I think it's important to show people that it's possible to get house-sitting gigs even if you're new at it!
So how did we do it (and why)? Read on!
"When we first looked at travelling for a year, the idea seemed pretty far fetched."
When we first looked at travelling for a year, the idea seemed pretty far fetched. From past experience I know that travelling for long periods of time, particularly in expensive places like Europe (or Australia for that matter), is pretty tough financially. It generally meant cheap hostels, crashing on someone's floor/couch or even sleeping in a park or your car a couple of times.
We were pretty unhappy since this was a big dream for the both of us, but then my husband's parents suggested getting into house-sitting; they'd successfully been doing house-swaps and house-sitting in Australia for a couple of years. We were a bit unsure but thought, "Hey, it doesn't hurt to see how many opportunities there are."
Guess what we found?!? There's HEAPS! It was too good to pass up. Thus began our year long house-sitting adventure.
"We got the idea in our heads and then put it into action."
Every step and success has only happened in the last 6 months! We got the idea in our heads and then put it into action; remember, thinking things over is necessary, but it's only actions that gets results!
To get started, we hunted around online for house-sitting sites and found plenty of options. Some were pretty expensive, others less so; some were great...others, less so. But there is something out there for everybody.
I should note here that we paid an annual subscription for two sites (one being Nomador). We decided to subscribe immediately on Nomador, where the first thing you'll have to do is have your identity checked for security purposes. But this doesn't mean you have to subscribe - I'll leave that choice up to you! You can always try out Nomador's free 'Discovery Option' first to confirm that house-sitting is right for you before you commit dollars.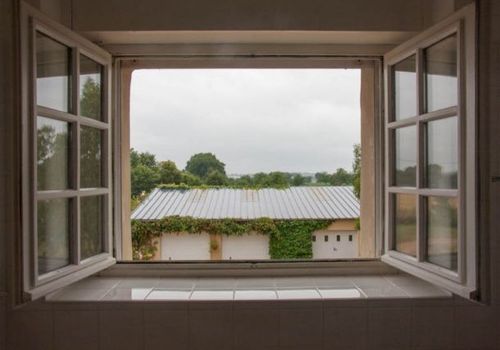 After that everything just kind of snowballed...but it wasn't through luck.
It was only a few days after signing up to a couple of sites and sending out our applications before we got our first house-sit in Brittany, France! It was a lovely place in the countryside with two adorable cats and was a great start to our time here in Europe.
After that everything just kind of snowballed; two days later we got our second house-sit, one week after that was our third place and so on. I personally think that's pretty great success, but it wasn't through luck.
Looking back to when we started in February to now - at our third home in two months - there are some tips and lessons learnt that I can share with you. Whether you're new or still struggling to find your place, hopefully this information can help you on your journey as part of this great house-sitting community.
Be yourself! (This also applies to home-owners!) Be yourself in everything that you do, from writing your application to talking with the owners, either online or in person at the first-meet. This is crucial for both sides to be happy. House-sitting is about relationships between people and based on a lot of trust. For both sides to feel comfortable and safe in the process you need to know who you are dealing with. So, if you are generally casual in the way you speak, write like that! If you prefer to be more formal in initial (or later) communications, do that! There are enough houses and personality types to cover the whole spectrum of communication/personality types. You may be able to tell that I'm more the former, and that's what our profile and application is like. It's meant that everyone who's been interested in us and we've met are people we will have as life-long friends and return to visit/stay in future.
Include the nicest photo you have in your profile. This is pretty basic. You probably want to see photos of the house and pets - well, the home-owners want to see you! Putting a face to a name is very important. If you have (or had) any pets at home, also consider speaking about them and sending photos of them. Seeing that you've had experience caring for pets on a daily basis is a big comfort to those leaving their pets in somebody else's hands. Listing our love and experience with animals, as well as face-to-face communication via Skype or in advance at their home, has been important to every homeowner we've interacted with.
Apply! Apply! Apply! Don't just apply for the one or two places that are your favourites when starting out. There are hundreds of other people who are applying for house-sits and it's almost guaranteed that other people favourite your favourites too. Don't worry if dates overlap and you are applying for multiple house-sits at the same time. This helps increase your chances of having a place during that time. You don't want to just apply for one place and then be left with none. So, apply apply apply!!! We've done really well to get seven house-sits, but we've only had a 12% success rate with all of our applications. Sometimes this is due to conflicting dates, change of availability, turning a place down for various reasons, etc. But still, it takes work.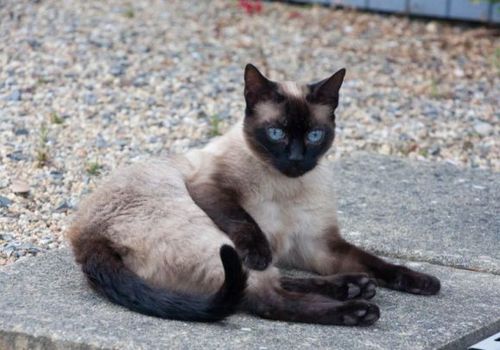 But before you apply - make sure you actually want it! And more importantly, can do it! House-sitting is like having a job, if you don't like the people, the place and/or the work, you're not going to be happy going to work. Likewise, if you don't like the owners, the house and/or the pets, you're not going to be happy in the home. You don't want that and the home-owners don't want that either. So be a little selective. This is one of the harder ones to follow. There have been times where we've wanted to apply to everything just to make sure that we have somewhere. But we've held back and it has paid off.
Don't bite off more than you can chew. By this I mean, if you've never had pets or only had one cat at a time, it's probably best not to start out with a house-sit of 4 dogs, 3 cats, 2 horses, 16 sheep and some chickens (don't laugh - there's plenty like it!). This isn't to say you aren't capable. But try working up to it. We seriously thought about applying for a number of these kind of house-sits, but in the end we've chosen not to as it doesn't allow us to travel the way we want to. But I know that these homes will be perfect for others and would rather leave space for those lovely people to apply.
Try communicating in the home-owner(s)' native language, even if just a sentence or two using an online translator. By writing to the home-owner in their own language it shows that you are making an effort with the language you will be surrounded by when living there. My husband and I can speak a little French and this has helped us enormously with getting the house-sits in France.
Be patient! This ties back to tip no.4 - wanting it - the right places will pop up, just wait! It's also important to know that a lot of house-sits come up on offer only 1-2 months before the start date, so factor that into your planning. This last bit took us a bit of time to realise and didn't help with the patience factor! But at least you can know - there will be more on offer, just remember tip no.3 and keep applying!
Become a House Sitter
Explore the world by looking after houses and pets!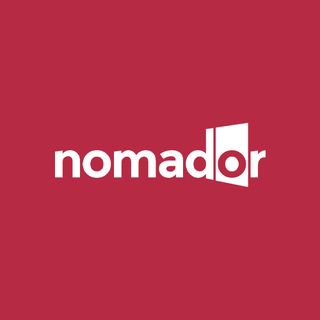 Nomador
Nomador is an international home-sitting platform. The nomador community puts people in touch with home-sitters and home-owners they can trust. It is dedicated to people who need to find a solution to leave with peace of mind by entrusting their house (for family holidays, trips abroad or business travels), and people who travel through the world in exchange for lodging (watching over a home).