Do you have a dog that you struggle to give the right attention to when you work? It's not always easy to balance professional life with the obligations of a dog owner! Either way, you need time and energy. And leaving your pet alone for too long puts your home at risk of turning into a battlefield. Not to mention that your faithful companion must do his business. In this article, discover all our tips for taking care of a dog when you work!
Organize your time better
Before adopting a dog, know that you'll have to put a lot of time into it. If you have office hours to follow, you must plan to take your dog out before and after work. Try getting up early in the morning to walk your dog for 20 minutes or so. If you can get a lunch break from home, take your dog on a second walk mid-day, then a longer walk as soon as you get home from work in the evening. It's not good for a dog to stay in for more than 7 hours at a time. They must exert themselves, do their business, and socialize. When possible, ask one of your friends or neighbors to fill in for the midday walk if you can't make it.
Teach your dog to occupy itself when alone
To take care of a dog when you work, you must also teach your pet to take care of itself. During your dog's rest hours, they can play with whatever toys are at their disposal. This helps prevent them from attacking your belongings or furniture! Be sure to leave out treats, toys and bones to gnaw on. Are you lucky enough to have a garden? If so, your dog will have a place to unwind and relieve themself quietly, but it still won't prevent them from suffering from confinement and isolation. Even outdoors, you have to find something to occupy them!
Bring your dog to your place of work
Another idea for taking care of a dog when you work: bring your dog with you to the office. This is one of the best solutions, since you won't be separating yourself from your animal. It's estimated that 16% of employees in France regularly bring their dog to work: there's no law on this subject, even if companies and professions prohibit it for reasons of hygiene and public order. But if you ask your management and co-workers for approval, there's probably no problem (companies usually agree). In order for you to take your dog to your place of work, however, your pooch must be calm, clean and educated. You also have to be able to take it out 3 times a day.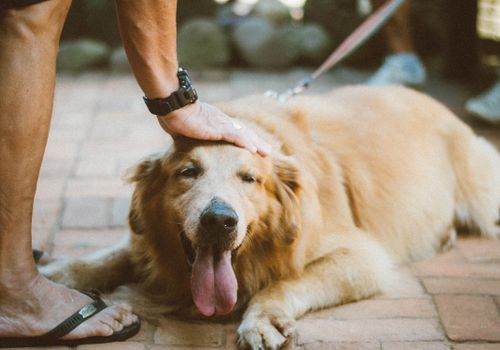 The last option for taking care of a dog while working is to have your dog looked after by a dog sitter. This professional goes directly to your home to feed and walk your dog during your working day. Two advantages to this solution: the dog-sitter delivers tailor-made services according to your pet's needs, and your dog can stay in his familiar environment while waiting for your return in the evening. Since your dog still needs contact and exercise, he can socialize in dog parks with his dog-sitter, which promotes his physical and mental well-being. You don't need to take your dog to work or stress yourself out if you have to work a few hours overtime!
Leaving your dog alone for too long: what are the risks?
What you have to understand is that dogs aren't made to stay or live alone. They need to be in contact with other dogs, get daily exercise (even the calmest breeds) and above all, spend quality time with their masters. If you leave your four-legged friend alone for hours on end, and this every day, he may develop behavioral problems due to separation anxiety, boredom or even not obey as well (demonstration of dominance). You may discover some destruction when you get home, or even urination. By staying locked up, your dog will spend the day waiting for you and you'll be depriving them of many things that could benefit their education and development. You must therefore break up your days or trust competent dog-sitters to meet all your dog's needs.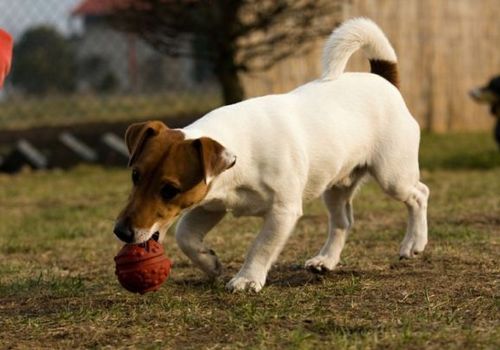 How to combine all our tips?
The good news is that you don't have to choose between these 4 solutions - you can combine them. For example, you can leave your dog with a pet sitter one weekday and then take him to work with you the next. It all depends on your day, the days you're working from home, etc. Having a dog when you work just requires a little more organization, but keeping a weekly schedule helps you find your way around and avoid unpleasant surprises. This will make it easier for you to reconcile professional life and life as a dog owner, whether you already have a doggie or are looking to adopt soon. A happy dog is a dog with a good appetite, who loves to play with the whole family and go for walks. If he balks at any activity or eating, it may be a sign of boredom or lack of attention.
If you want to be connected with trusted dog-sitters near you, sign up with Nomador. Our community platform has a national network: you won't have any trouble finding a dog-sitting solution near you!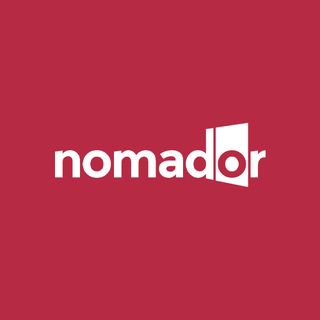 Nomador
Nomador is an international home-sitting platform. The nomador community puts people in touch with home-sitters and home-owners they can trust. It is dedicated to people who need to find a solution to leave with peace of mind by entrusting their house (for family holidays, trips abroad or business travels), and people who travel through the world in exchange for lodging (watching over a home).