House-sitting seems like a dream for both the traveler and the homeowner. But many still have questions about the concept and the responsibilities that arise, such as: How to find a house-sit abroad? Do house-sitters get paid or do they stay in someone else's house for free? Can a house-sitter be trusted to care for pets? Working with a house-sitter allows homeowners to travel without the added financial burden or stress of having to pay for pet care, or leaving their homes unattended while they are away. To help you to be better informed when deciding if house-sitting is right for you (as a homeowner or as a house-sitter), here are some answers to the most frequently asked house-sitting questions.
Do house-sitters get paid?
No, generally not. The true spirit of house-sitting is that it is a free exchange of services, each party benefiting from the exchange. Free accommodation is provided in exchange for the loving care of the home, pets, and garden.
Does it cost money to house-sit? Is there any expectation to pay rent and/or utilities?
Usually, there is no cost, but such expectations will vary from house-sit to house-sit. Payment for rent and/or utilities is most often not required as long as the cost for such remains with a reasonable range. For example, if house-sitters tend to run the air conditioning non-stop and the utility costs rise substantially, then the homeowners may take issue with that. If the house-sit is hassle-free (i.e. there are no pets), then the homeowner may also ask for some rent to be covered. It will be up to the house-sitter to accept the terms as suggested by the homeowner, and/or negotiate if they desire. We recommend discussing this all upfront so that it doesn't become a contentious issue down the road.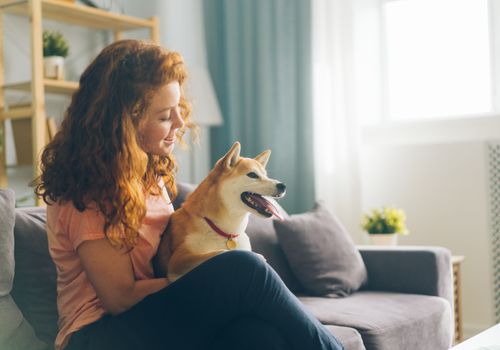 Do homeowners cover any costs such as airfare or other transportation to arrive?
Not usually. Unless it is a remote, hard-to-get-to location, then most often the onus of paying for incoming and outgoing transportation costs are on the house-sitter.
Will there be work involved with a house-sitting assignment?
There may be, and the work involved will vary from assignment to assignment. Some homeowners engage house-sitters simply for the peace of mind that will come with having their house "lived in" while they are gone. However, most house-sitting assignments do involve at least some level of pet care, and then others also will ask for the house-sitters to take care of their yard and gardens. It is up to the house-sitter to decide on the level of work they are willing to undertake for a house-sitting job, and to consider this thoughtfully before going through the application process.
What are the best tips for finding a house-sit?
It is most important to spend some time creating a stellar profile. Add a great profile photo, be upbeat, honest, and personable in the text, and convey exactly what would make you an excellent sitter. Talk about your love of pets (most house-sits involve taking care of pets), and give references of people who can speak to your abilities. Once this has been completed, dive into the house-sits that are already published on Nomador, and then set up email alerts and be quick to apply for new ones that you like! Many homeowners, especially those who have houses in desirable places around the world, receive dozens of applications, and it often pays to be one of the first to apply.
What is expected of a house-sitter?
A house-sitter should treat the home like it is their own. This means leaving the home as good as, or in better condition, than when they arrived. Simple things like cleaning up after preparing a meal, giving the house a weekly cleaning, and washing the linens at the end of the stay so the homeowner arrives to clean bedding and towels can improve the experience for all parties. House-sitters should respect the wishes of the homeowners when it comes to instructions for their pets, homes, and actions. They should clarify any directions before the homeowner leaves so there are no questions or problems while they are away.
What is expected of a homeowner?
Homeowners should welcome house-sitters like they would welcome guests. If the stay is longer than a week or two, consider making introductions to some of the people the house-sitter may interact with. This may be a neighbor or a friendly face at the dog park, to make the house-sitters feel more comfortable within the community. A homeowner should consider showing a house-sitter around the area in which you live, or at the very least writing down a quick guide to where the supermarket, good restaurants, and other places of note are. Nomador recommends homeowners put together a Home-Book that includes these locations around town and very clear instructions for various home-related troubleshooting that may occur (like a phone number for the veterinarian, or details of the home security system), so house-sitters have all the necessary information in one easy-to-find place.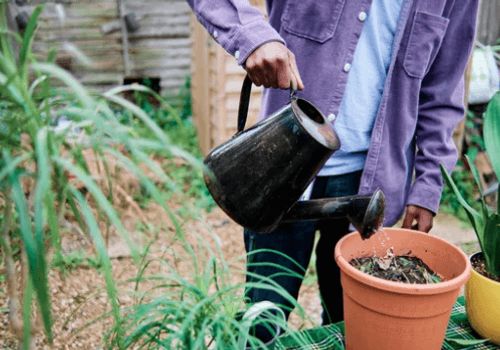 How do I prepare my house to house sit?
Having the house clean and prepared with fresh linens, towels, basic kitchen necessities like butter, oil, and salt & pepper will help to ease the house-sitter in and make them feel welcomed.
What are the benefits to a homeowner for finding someone to house-sit?
There are so many benefits! Having someone in your house will ensure that it is "lived-in" and deter any would-be perpetrators. It will also mean someone is there to take care of any emergency that may arise while you are out in the world (i.e. flooding). Your dog or cat (or both, or more!) will love you for it. Being able to stay in their own home with the company of loving humans will be much less stressful for them than going to a kennel. Your wallet will love you for it too. Kennels are expensive! Your plants will likely even survive your absence, with someone there to care for them. Don't worry about relying on busy family or friends - house-sitters will ensure that you can travel around the world with peace of mind.
Can house-sitters invite friends or family into the home?
House-sitters should always assume no, and it is an important question to ask. Some homeowners may make exceptions, but no matter the situation, house-sitters should always seek permission from the homeowner prior to inviting any friends or family to visit or stay at the home with them. Similar to this question is whether a house-sitter can bring their own pet to a house-sit. Again, this needs to be explicitly asked and decided upon prior to agreeing to any house-sitting agreement.
Does a house-sitter have to stay in the house the whole time?
All house-sitters are expected to stay overnight in the homes they are caring for. The amount of time during the day the house-sitter is expected to stay at the actual home will depend on each particular house-sit. House-sitters and home and pet owners should set clear guidelines for expectations of how much time the house-sitter will need to spend in the house. This will be determined by a number of factors, including pet care requirements, the community, and the homeowner's preferences. It is very important that clear expectations are set before the house-sit begins.
How can you trust who is watching your house/pet/garden etc.?
On Nomador, Trust Profiles are essential to the construction of Trust between homeowners and house-sitters. These profiles allow both homeowners and house-sitters to add information about themselves, photos, and most importantly, allow other members of the house-sitting community to leave reviews and endorsements. For further reading: Selecting the right house-sitter and Finding the right house-sit.
Ready to give house-sitting a try?
Hopefully these questions and answers will help to clarify what is expected of both the house-sitter and homeowner. Above all else, the important thing to remember is that communication is the key to a positive experience. Both parties should ask as many questions as necessary and share as many details about the house-sit as possible so that everyone is well informed and can go into the experience prepared. By keeping following these recommendations both house-sitter and homeowner can have a great experience with house-sitting.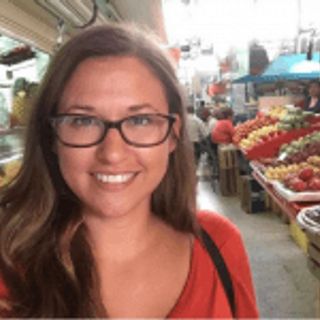 Megan Stetzel
Megan is a girl that shouldn't travel. She's gluten free, falls off motorcyles, gets bit by stray dogs and yet she's still been traveling the world for 3 years and doesn't plan on stopping anytime soon. She's a full time freelancer and digital nomad and chronicles her stories at CoolTravelVibes.com.