Are you thinking about adopting a dog? Before welcoming a pet into your home, you need to understand how to take care of it. A dog has physical and emotional needs. You'll need to feed it high-quality food and provide shelter, affection and attention. For a dog to be happy, it needs playtime, exercise and stimulation. As a dog owner, you have a real responsibility to take it seriously.
Before adopting a dog - how to prepare
To take good care of a dog, you should start by establishing some rules. Meeting a pet's needs should not be seen as a chore. It's an experience that'll enrich you as an owner; you'll be sharing a unique emotional connection with your dog. It needs to eat, drink and feel safe (just like a person) in order to grow and develop.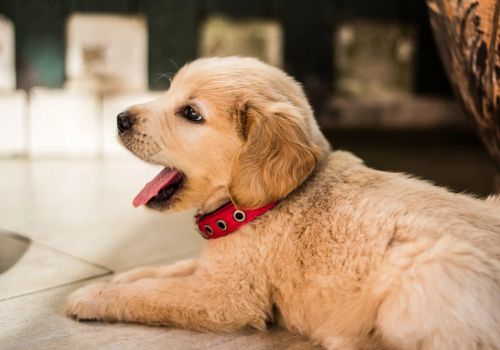 Here are the basics for a long and happy life:
nutritious, high-quality food
a space of its own, such as a crate, bed, cushion or doghouse
daily outdoor exercise
toys
a close relationship with a veterinarian
attention and affection from you and your friends or family
If you have the slightest question regarding the needs of your dog in terms of its size or breed, contact your veterinarian to ask them for advice. He or she can help you set up lifestyle practices and a daily routine that's adapted to your pet.
1. Well-balanced nutrition
Taking good care of a dog means, first and foremost, providing a healthy and balanced diet. This is part of basic care. Choose quality ingredients with no additives. Before you buy a big pack of expensive kibble, keep in mind that most companies provide samples. This way, you can be sure your dog will like it and will eat it. Then observe their reaction to determine if this nutrition is suitable. Are they energetic or rather sluggish? Do they have a shiny or dull coat? These are both good indicators. Any changes to their food must be done gradually (mix the old food with the new) in order to avoid gastrointestinal issues. Also be sure they always have access to fresh, clean water.
2. A space dedicated to your dog
Since dogs are social beings, they don't appreciate being kept outside the family unit. Even if some dogs like living outdoors, they still need a place inside your home. To take good care of a dog, give them a dedicated space and set up a kennel, crate, cushion or bed. You should also establish rules to ensure that the dog respects allowed versus off-limit areas of the house. If they're normally outside, install a dog door or a temperature-controlled dog house that's up and off the ground. Avoid leaving your pet unsheltered in very hot or very cold weather to help them stay healthy.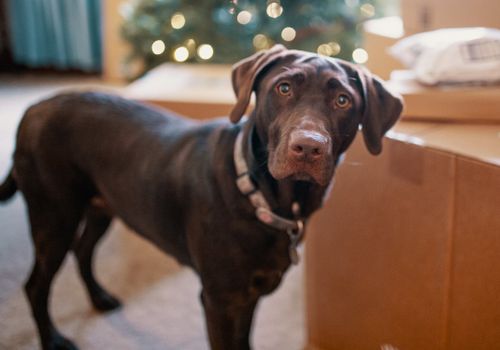 3. Walks and daily physical activity
Active dogs are healthy dogs. They need regular physical activity to let off steam and stretch their legs. Additionally, they need daily walks (at least three times a day for a minimum of twenty minutes). You can invent games to help your dog expend their energy outside and remain in good physical shape. Take them to the vet for a checkup once or twice a year to identify potential problems or signs of disease. Through these visits, the vet will get to know your dog, especially their behavior, in order to improve diagnostics. As a bonus, a good grooming session from time to time (bathing and nail trimming) is always appreciated!
And finally, taking good care of a dog means you're there mentally for your pet. The human-dog connection is critical for your pet's physical development and morale. Domestic dogs have a need for human interaction. You need to establish a bond with yours each day and work to reinforce this bond. Pets, games, walks, outings...there's no shortage of options when it comes to activities you can share with your faithful companion! Communicate with and observe your puppy to learn to gradually recognize what they want from you and allow them to understand what you want from them, keeping in mind that every breed of dog is different. Don't be overly influenced by routines found on the Internet or advice from friends. A Tibetan Spaniel doesn't have the same needs as a Labrador!
Your dog needs food, water and attention. Do you not always have the opportunity to give them the attention they deserve? You could hire a dog-sitter when you're gone for a few hours or days. These professionals accompany all dog owners and care for their pet at home. Register with Nomador to find a reliable dog sitter.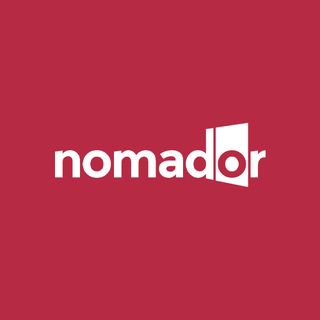 Nomador
Nomador is an international home-sitting platform. The nomador community puts people in touch with home-sitters and home-owners they can trust. It is dedicated to people who need to find a solution to leave with peace of mind by entrusting their house (for family holidays, trips abroad or business travels), and people who travel through the world in exchange for lodging (watching over a home).