Back
Susanne H. Not a subscriber
Discover Susanne H.'s profile, from Schwerin (Mecklenburg-Vorpommern, Germany)
Susanne H.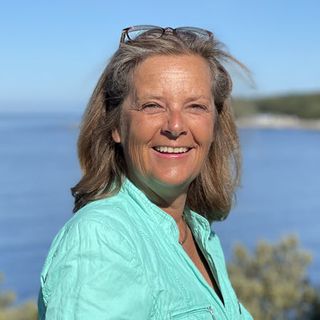 Trust Profile
8
Email address checked
Passport
Telephone bill
Bank details checked
ID
My age:

57 years

My occupation:

Self employed

My town:

Schwerin

,

Mecklenburg-Vorpommern,

Germany
Travel companion(s)
Merlin, Self employed, Spouse / Partner
Favorite destinations
Asia
Australia
Switzerland
Germany
Spain
Europe
France
Italy
Morocco
Oceania
South America
Favourite pets and animals
Birds
Cats
Dogs
Fish
Horses
Rodents
Other
I know how to take care of a garden
Endorsements
By pierre L., on 10/15/2021
Susanne est juste exceptionnelle ! Femme aux atouts multiples, autonome, avec un grand esprit d'initiative, toujours soucieuse d'amélioration, elle est très proche des animaux, les comprend et donne souvent des nouvelles d'eux. Elle a une grande rigueur, un sens aigu de la propreté et de l'ordre, nous avons retrouvé la maison et le jardin en parfait état, et les animaux en pleine forme. Très attentionnée, elle nous a préparé des plats afin que nous n'ayons pas à faire la cuisine à notre arrivée. Beaucoup de communication et d'échanges très riches avec Susanne, c'est une personne qui fait désormais partie de nos vies. Merci infiniment, Susanne.