Back
Susanne H. Subscriber
Discover Susanne H.'s profile, from Schwerin (Mecklenburg-Vorpommern, Germany)
Susanne H.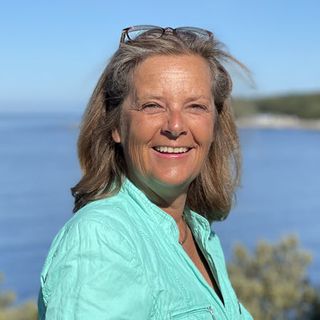 Trust Profile
8
Email address checked
Passport
Telephone bill
Bank details checked
ID
My age:

56 years

My occupation:

Self employed

My town:

Schwerin

,

Mecklenburg-Vorpommern,

Germany
Travel companion(s)
Merlin, Self employed, Spouse / Partner
Favorite destinations
Asia
Australia
Switzerland
Germany
Spain
Europe
France
Italy
Morocco
Oceania
South America
Passions and competencies
Horses
beachwalks
swimming
vegan food
walking
Yoga
Cycling
Garden work
Favourite pets and animals
Birds
Cats
Dogs
Fish
Horses
Rodents
Other
I know how to take care of a garden
More information
I'm Susanne , 56 years young, non smoking, an active and world travelled German woman. I have much experience in House and Pet sitting and adapt to the daily routine of your animals while taking care of everything.

If you have horses to look after I would well take care of them as I had horses by myself and love to go horse riding.

As I work self employed I have a daily routine in working from my laptop, taking care for your animals, plants, the house with garden/pool, enjoying the new environment.

Since 2015 I had many wonderful House Sits in Australia, Austria, France, Switzerland, Portugal, Spain and as well in my home country Germany. Some of the home owners asked me to come again even 3-4 times ;-). It always felt like a perfect match and we all were very happy and got friends. I have a website with many recommendations.

Living tidy and quiet is very important for me. I always leave the house as I got it. I'm vegetarian and a good gardener as I grew my own veggies for many years.

I travel with my mobile home in Europe. Sometimes my partner joins me for House Sits.

I'm looking forward to read from you!
Many regards, Susanne
Endorsements
By pierre L., on 10/15/2021
Susanne est juste exceptionnelle ! Femme aux atouts multiples, autonome, avec un grand esprit d'initiative, toujours soucieuse d'amélioration, elle est très proche des animaux, les comprend et donne souvent des nouvelles d'eux. Elle a une grande rigueur, un sens aigu de la propreté et de l'ordre, nous avons retrouvé la maison et le jardin en parfait état, et les animaux en pleine forme. Très attentionnée, elle nous a préparé des plats afin que nous n'ayons pas à faire la cuisine à notre arrivée. Beaucoup de communication et d'échanges très riches avec Susanne, c'est une personne qui fait désormais partie de nos vies. Merci infiniment, Susanne.